Thank you for visiting. Love discovering new brands? Discover 60,000+ brands on LBB
Eligible for Free Shipping
Why we <3 it
Moisturizing

Cruelty-Free, Vegan
Product Details
Formulation:
Cream
Weight:
320 Grams (120 Grams of Colorant and 10 Grams of Conditioner)
How to use:
Shampoo and dry your hair properly before the application so that the color deposits well.
Apply any oil/petroleum jelly onto your hands, neck, ears and hairline to avoid staining.
Put on a towel over your shoulders to protect your clothes.
Wear the gloves throughout the color application process, even while rinsing.
Remember to do a test strand to ensure you like the color.
Ingredients:
Colorant: Aqua, Propylene Glycol, Cetearyl Alcohol, Steareth 2, Glyceryl Stearate (And) Peg 100 Stearate, Prunus Amygdalus Dulcis (Almond) Oil, Parfum, Phenoxyethanol (And) Ethylhexylglycerin, Hc Blue-16, Basic Yellow-87, Citric Acid, Disodium Edta, Emblica Officinalis Fruit Extract, Eclipta Alba Leaf Extract, Aloe Barbadensis Leaf Extract, Bacopa Monniera Extract, Hibiscus Sabdariffa Flower Extrac
tConditioner: Aqua, Cetrimonium Chloride, Cetearyl Alcohol, Glycerin, Phenoxyethanol (And) Ethylhexylglycerine, Paraffinum Liquidum, Glyceryl Stearate (And) Peg 100 Stearate, Behentrimonium Chloride, Panthenol, Parfum, Guar Hydroxypropyltrimonium Chloride, Disodium Edta, Acrylamidopropyltrimonium Chloride/Acrylamide, Citric Acid, Emblica Officinalis Fruit Extract, Aloe Barbadensis Leaf Extract, Hibiscus Sabdariffa Flower Extract
Inclusions:
Box Include (1 Colorant + 1 Conditioner + 1 Brush + 1 Pair gloves + 1 Manual)
Care:
If there is an irritable response during the application, for example, severe stinging, disturbance, rash, or burning sensation on the scalp, wash quickly and end-use.
In the case of shortness of breath, seek immediate medical attention. Before coloring your hair again, it is recommended to consult a medical professional.
If during the days following application, itching, redness, spots on the scalp or skin, swelling of the eyes and the face, blisters on the scalp, and skin happen, seek a medical specialist.
Keep out of reach of children
Do not use to color eyelashes or eyebrows, facial hair, or mustache.
Avoid contact with skin and eyes. Wash eyes quickly if the product comes into contact with them. If contact lenses are worn, they should be removed before rinsing the eyes thoroughly with water.
Wear the gloves enclosed within.
Note: No Exchange & Return
About the Brand
In a world full of stereotypes, breaking barriers is essential. Expressing yourself has never been more critical, and we're here to help facilitate that for you. Whether it's a dramatic change or a subtle one, it makes a difference. Paradyes is here to get you to wear that hair like the crown it is and let your confidence radiate inside out. Your hair can make a statement, too; it's a vital part of your personality. Ever-changing, vibrant, and confident, Paradyes semi-permanent hair color will give you that extra boost. Let that hair take center stage!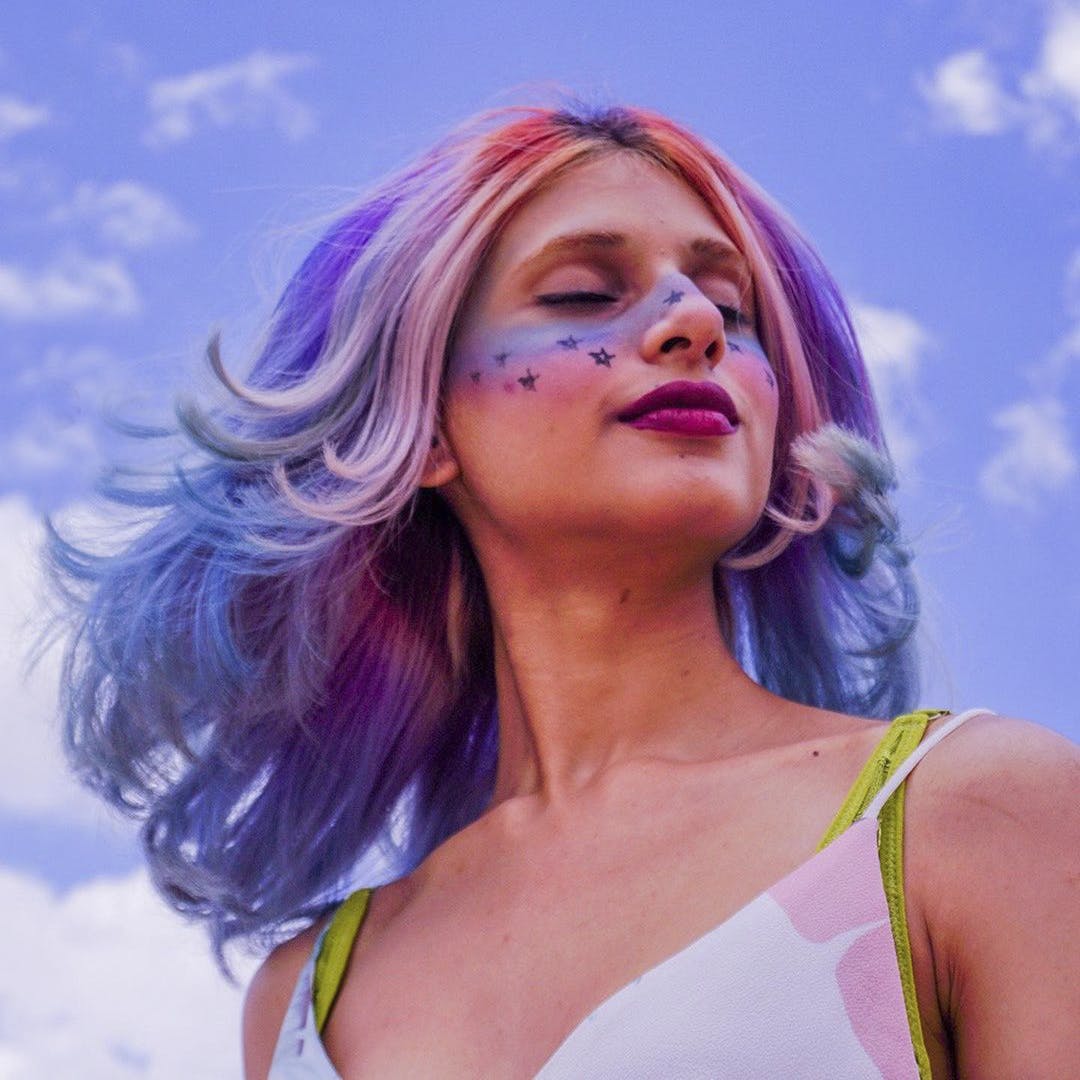 Dye, Rinse, Repeat: India's FIRST Semi-Permanent DIY Hair Colour Is Here!
By Saniya Raza