Thank you for visiting. Love discovering new brands? Discover 60,000+ brands on LBB
The Terrain Warli Art Hand Painted Reusable Mask
Eligible for Free Shipping
Product Details
Material:
100% Cotton
Inclusions:
1 Mask
Dimensions:
(L x B): (10 x 5) inches
Care:
After every wear, wash your mask with mild detergent and make sure you do not bleach.
The optimum water temperature for washing is 40°C.
Be gentle with rubbing of the inner and outer layer. Rinse well and do not wring hard.
Dry it on a flat surface where there is shade and avoid damp ambience.
Although this mask can be reused up to 30 washes normal wear and tear might be seen after 10 washes.
Iron if required taking special caution of the elastic portion. Excessive heat might damage the in-lined filters.
Note: No Exchange & No Returns
About the Brand
Face masks have become an essential part of our everyday lives. That shows no signs of changing anytime soon. Airlit is a brand that combines the practicality and necessity of face masks with the beauty of art. Their masks are handcrafted by Indian artisans and feature gorgeous designs like Warli art, Gond art, Ikat fabrics, Pattachitra art and more. Founded by Vijeta and Puneet, the brand also focuses on celebrating all of the wonderful work our artisans do and supporting them in these tough times while also fulfilling the need for safe and effective masks to keep us safe.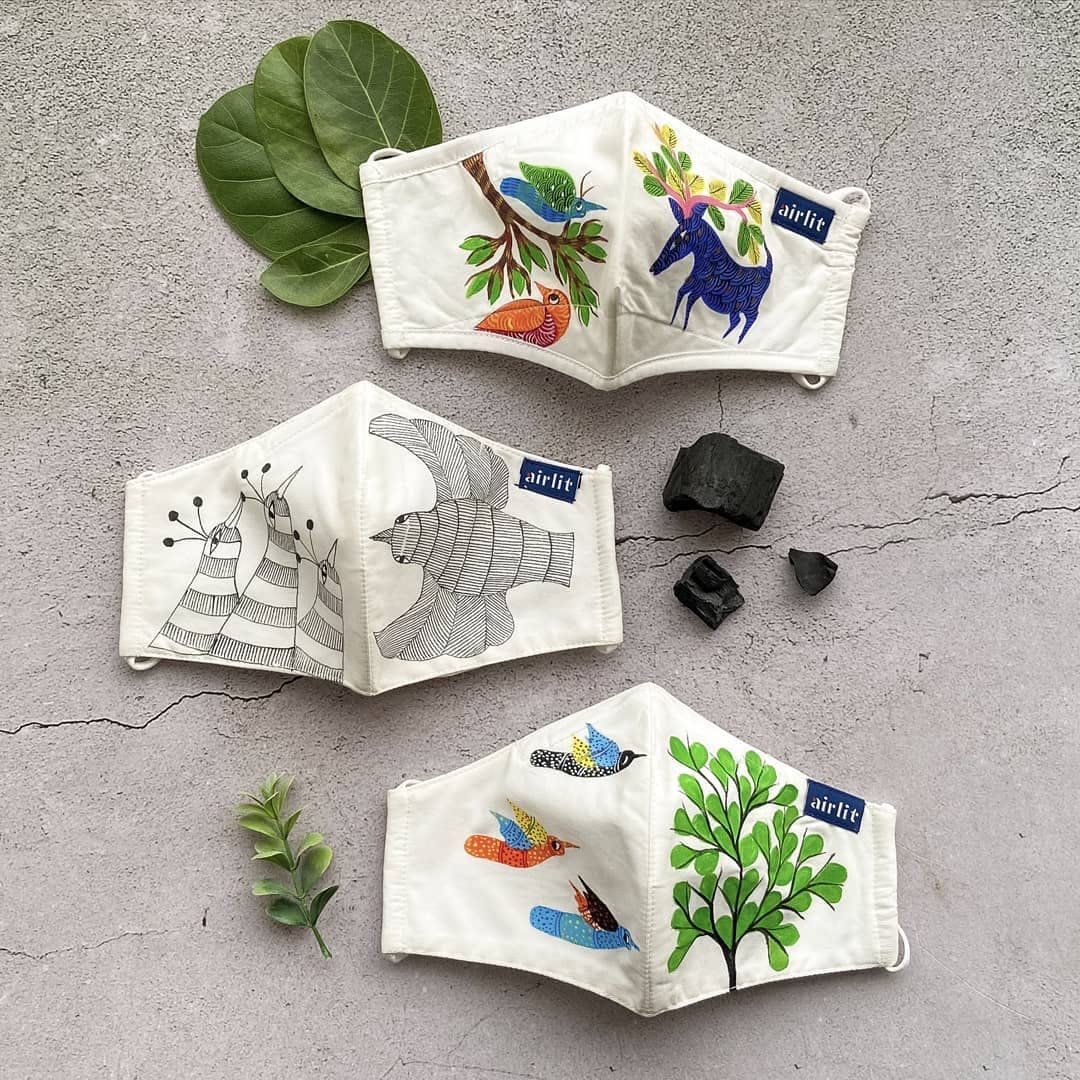 This Brand Is Turning Folk Art Into Beautiful Face Masks Crafted By Artisans
By Nayantara Bose