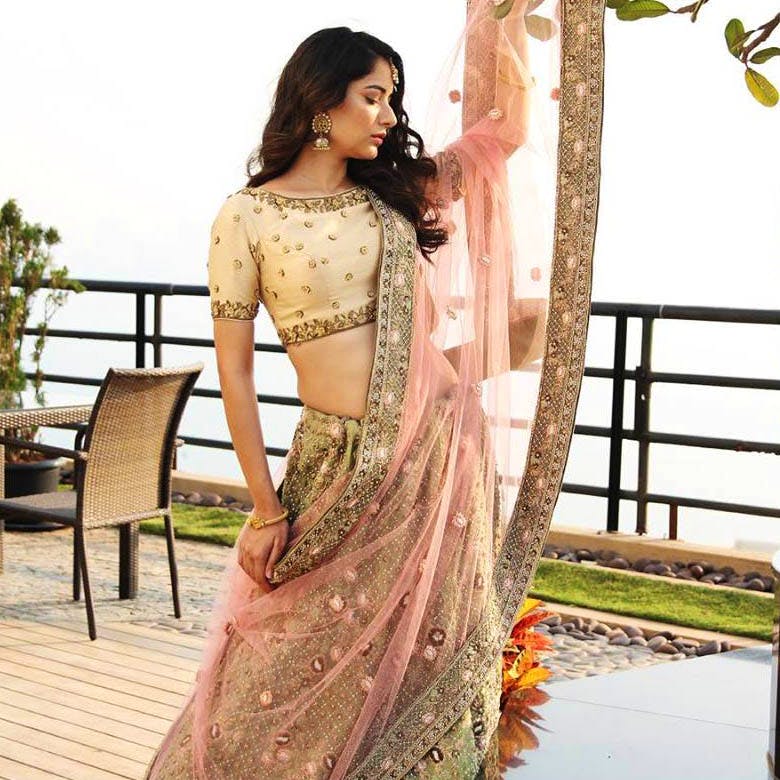 Drape Yourself: Shop At These Saree Stores In The City To Slay It
Let's admit it, a woman can look great in any attire but a woman who's draped a saree, ends up stealing the show always. This versatile piece of fabric speaks of diversity in the way it carries the artwork of different Indian castes and communities together. While we love slaying it in our sarees, it is important to know where to get the best ones from, within the city. Read on, and add these to your list of saree-shopping places.
Pramanik, Dadar
When you're wearing a Pramanik saree, you're wearing a work of art. Their traditional yet contemporary approach in churning out some of the best collections in sarees, will make the modern Indian woman in you want to own more pieces from their store.
Popular For: Zari embroideries, pastel shades, friendly staff.

#LBBTip: They've got another outlet in Matunga as well. You can check that out too.
Kala Niketan, New Marine Lines
Clearly, a well-known store in the town, Kala Niketan sarees are all about preserving the royal heritage. Their pieces are handcrafted to perfection. Be it a party, a wedding, or a formal meeting, this brand has got you covered with their work of art.
Popular For: Their decades old legacy and loyal consumers, Badhani and silk sarees.
Vandana Sarees, New Marine Lines
For authentic handloom cotton and Chanderi sarees, you must head to Vandana in Marine Lines. Well, if not those, this store has all the varieties of sarees that you can think of. You name it, and its right there.
Popular For: Wide range of refined patterns, prints and designs.
Ratanshi Kheraj Sarees, Bandra
Saree lovers, if you want to drape a Banarasi saree that's hand woven by artisans and workers, who have been creating magic with their threads since 100 years now, you need to go to this store in Bandra.
Popular For: Banarasi and handcrafted sarees, bright hues and quality fabrics.
Nalli Sarees (All Branches)
If you want to invest in authentic and gorgeous south Indian Kanjivaram silks, Nalli has your back. The stores are where you can spot gold-embroidered collections, silks and even cotton sarees if you wish to change your look. The staff at Nalli will drape the saree on you, and then on themselves to help you make the best choice.
Popular For: Original South Indian silk sarees
#LBBTip: If you still aren't convinced about how it looks on you, they will give you a filter kapi to sip on and think again.
Khatri Jamnadas Bechardas, Bhuleshwar
Ask any Gujarati and Marwari shopper in the city and she'd know about this store in Bhuleshwar. Instead of a glass display, the sarees at Khatri Jamnadas are kept in a cloth bundle to be able to retain their pattern for a long time. Apart from their authentic bandhini sarees, go here for the traditional gharcholas starting (sarees with red checks and golden thread) and Panetars.
Popular For: Embroidered bandhani, patola silk and garchola.
Warp 'n' Weft, Marine Lines
If you love traditional Banarasi weaves, Warp 'n' Weft is a gorgeous store in Marine Lines that shines the spotlight on our rich heritage and craftsman tradition. Besides sarees, they also have beautiful fabrics, lehengas, dupattas and odhanis, all crafted in natural fabrics.
Popular For: Authentic banarasi sarees and lehengas, floral and Paisley prints.
Sagar Couture, Khar
Sagar Couture in Khar has a wide selection of sarees in a variety of styles and has made quite a name for itself since its establishment in 1963. This two-storey shop has everything from woven, embroidered to printed sarees.
Popular For: Woven and embroidery sarees, contemporary prints.
Roopkala Sarees, Santacruz
Roopkala is a haven for saree lovers. This Santacruz store has a wide collection that range from simple everyday wear to occasion and wedding wear. They also have luxe designer options for those willing to splurge for their special day.
Popular For: Handloom sarees, their special collection for bridesmaid sarees.
#LBBTip: You can also browse their collection of lehengas, gowns and salwar suits.
Comments