The information in this post might be outdated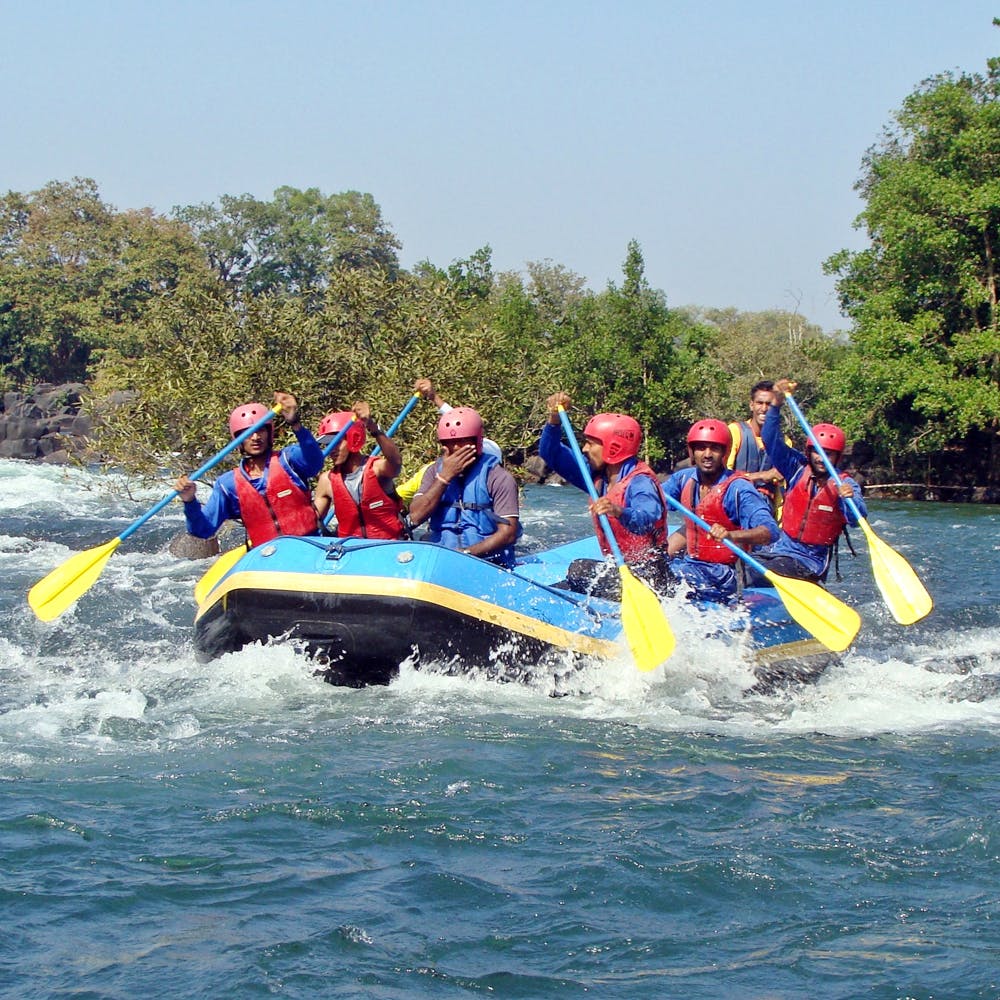 Raft Through River Kundalika To Pump Up The Adrenaline Rush
12 Jan 2019 - 13 Jan 2019
12 Jan 9:30 AM - 13 Jan 11:30 AM
What's Happening
If you're looking for some high-octane adventure to embark upon, look no further. Visionesta Events, a local travel company, is organizing a river-rafting experience for you this upcoming weekend, at Kolad. And if you haven't done this before, here's why you must take the plunge now
The village of Kolad is open to River-water-rafting throughout the year. And Kundalika, the river that flows through it, houses some insane adventure in store for you, for INR 1,800 (on weekdays) and INR 2,400 on weekends. The river is fed with excess water through its nearby hydroelectric projects and dams, which makes it perfect for rafting. The getaway comes with meals and accommodation, that are inclusive, and start from 3 PM on January 12, to 5 PM on January 13. This two-hour sport is worth all the money if you're looking to spend your day amidst nature and its uncertainty. And you shouldn't miss out on it!
How's The Venue
The tiny village of Kolad in the Raigad district of the state is only 117 kilometres away from Mumbai. Apart from it being famous for its rafting scene, Kolad houses some of the most beautiful waterfalls, majestic forts, and picturesque views of the Sahyadris. You can also camp near the gorgeous Kundalika river.
Make A Note
This isn't for the faint-hearts. Sign up for it only if you think you're physically fit. Wear comfy, hassle-free clothes, and carry an ID-proof.
Comments