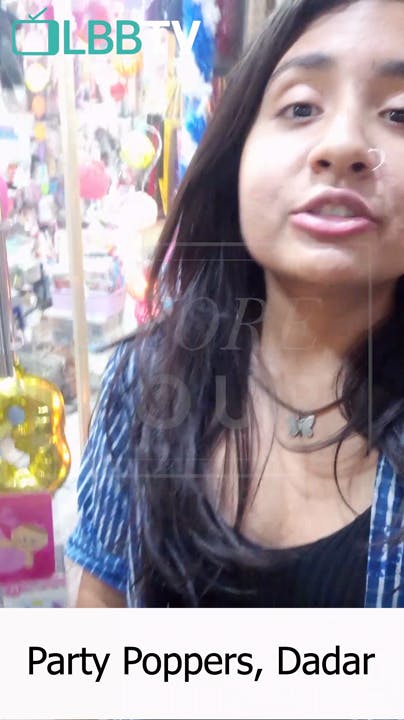 Party On Your Mind? Get Rid Of Decor Woes And Head To Party Poppers In Dadar
Shortcut
Dadar's Ranade Road has lanes and by-lanes full of hidden gems. And we weren't surprised with the awesomeness that Party Poppers radiated when we happened to enter their shop. This pocket-friendly local shop has whatever it takes to bring in a successful and fun party.
Organizing a party for people isn't really a cakewalk. It takes a lot of planning, and execution. But seems like we have found our fix with this shop, and we want to pass it down to you (obviously).
What Makes It Awesome
What caught our fancy was a beautiful multi-colored fairy-light, which is 10-foot long, and is priced at an affordable rate of INR 700. We knew we had to buy it. If you're looking for a single-color light then go for their flower lights in yellow. They won't disappoint you either.
When we talk about disco balls, we imagine the ones that are a part of shady bars. But Party Popper disco balls are all about class and sass. They're sold for INR 500.
For some artsy party decor, you can bring in their cages with fairy lights on them in different sizes, starting from INR 350. It not only adds volume and character to your space, but also amplifies its elegance.
What Could Be Better
Since Ranade Road is busy all season, Party Poppers should think about its visibility maybe, because spotting it can get really difficult.
Pro-Tip
Apart from buying pretty decor and party items from them, you can also get them to plan your birthday parties. They're pretty exceptional at doing up spaces too!
Comments