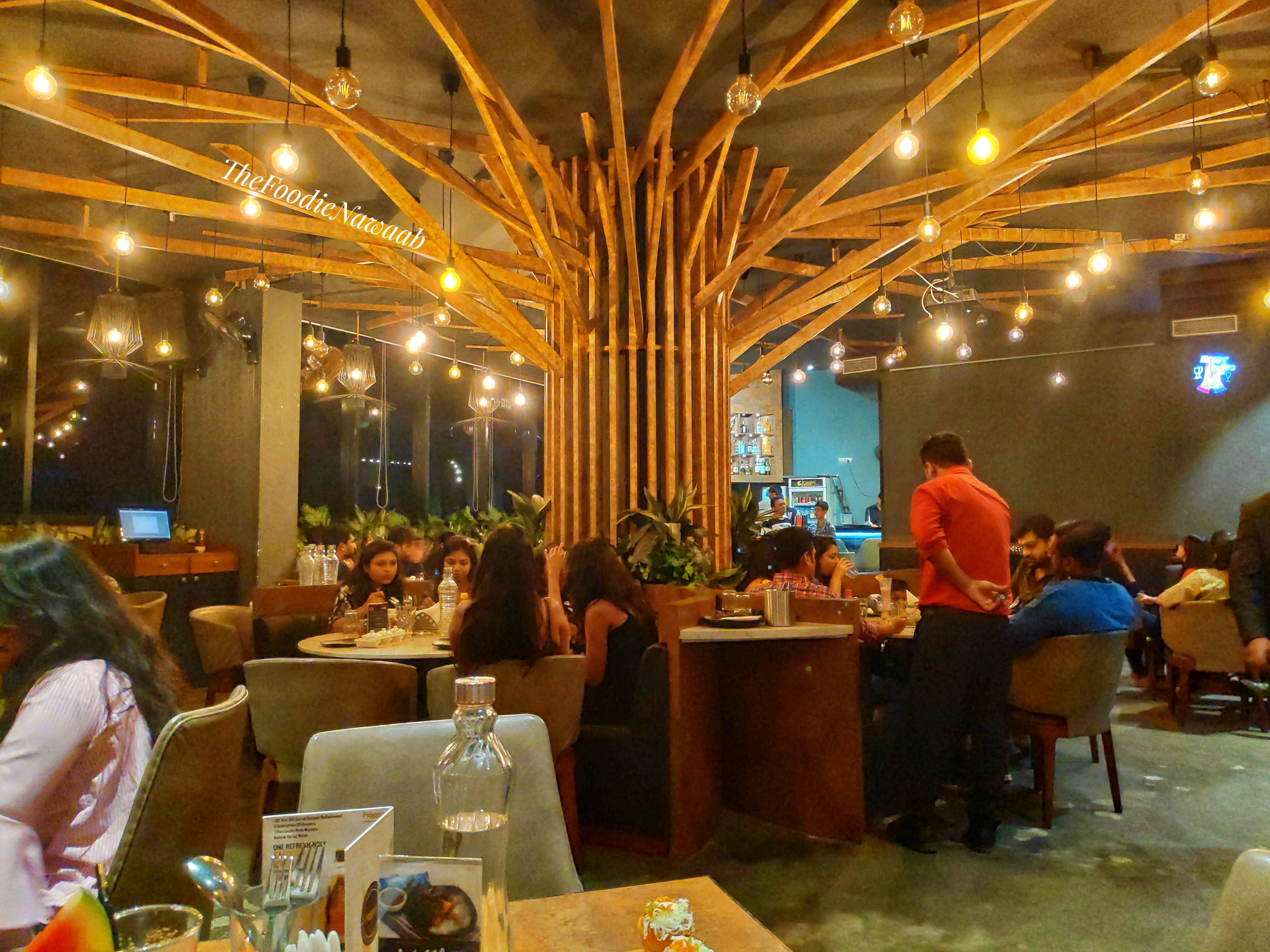 A Perfect Place For Vegetarians
What Makes It Awesome?
Fisco is huge and spacious with seatings available as per your mood which means ground floor section is the dine-in section where you can eat and relax with less music to your ears and the 1st-floor section is the lounge section where they keep gigs and events. The tables on both the floors are arranged systematically with options for all size of groups. I personally loved the lounge section as the ambience made is outstanding. They have made a wooden tree with branches and everywhere there are my favourite Edison bulbs hanging. The overall ambience has a rustic look. The lounge section also has a decent size bar available. The menu is huge here. This place is a vegetarian only serves Global cuisine with modern Indian food too. The options are great to choose from. Prices are on par with similar kind of places and the quantity served is good. I went here for dinner on Wednesday and surprisingly it was their Unplugged night and everyone was singing and enjoying to the core and honestly, the energy in the lounge section was unbelievable. They keep Unplugged nights every Wednesday & Friday. The singer Faraz Ali Shah was way too good and listening to him was an amazing experience. The service was excellent as the staff was proactive and special thanks to Dinesh who took care of our table. What I Recommend - APPETIZERS~ Paneer Pesto Kebab. Crunchy Sesame Paneer. Pizza Cone. MAINS~ Fisco Special Bamboo Biryani. DESSERTS~ All For Nutella Waffle. 100% wheat waffle. MOCKTAILS~ Berries Bull Power. Orange Punch. So the dinner at Fisco was perfect in all manner. The food, ambience, service and live music just made the night a memorable one. Me being a non-vegetarian have fallen in love with this place now. Therefore I highly recommend this place.
Ask Khalid a question