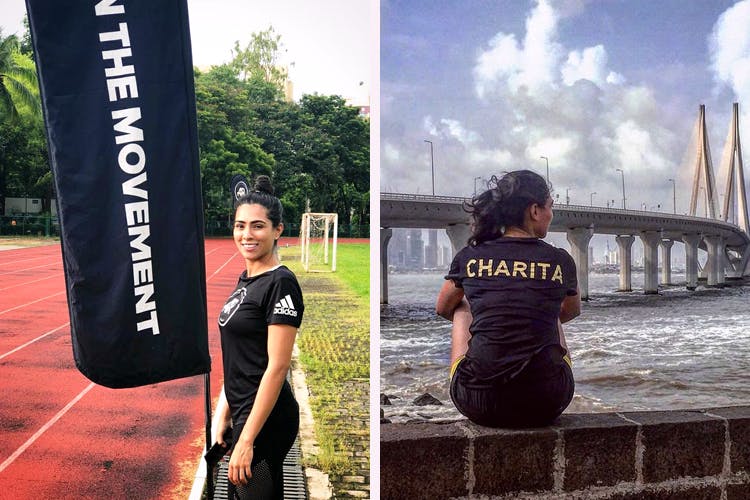 Love Running? This Long-Distance Runner Spills All Her Training Secrets
Shortcut
If you've signed up for the IDBI Mumbai Half Marathon taking place on September 30 then let us introduce you to Charita Kotian, a two-time half marathon runner and a winner of her age category to share her prepping tips and hacks.
Who Run The World? Girls!
Charita Kotian, a Mumbai-based runner who also holds a passion for modeling, tells us how she preps for her races. No complicated advice but just a few dos and don'ts she adheres to.
One tends to get extremely excited during the last month by hitting the tracks and overtraining in the process, Kotian suggests one must have a steady running schedule that includes 3-4 or 6-7 km of running, twice or thrice a week.
As you come closer to race day, ditch the weights and embrace running but do not overdo or you'll end up being exhausted and tired. Stepping out and doing a few kilometers will not deplete your energy reserves but will relieve any tension or any pre-race apprehension you may be having.
Kotian personally doesn't follow a strict drink diet but prefers to stay a kilometer away from fast or junk food and get her proteins in the right proportion. When 2-3 days away from the race, unlike others, she takes it slow and goes for a good body massage that helps her muscles relax and rest, which we think is quite amazing.
She tells us how one must not go buy new training gear or shoes just for the race, rather opt for something they are comfortable and already trained in. Long-distance running is about having fun and pushing yourself to do better, so you don't really have to worry about good outfits and complete in a given span of time. Did we mention how keeping yourself hydrated with energy drinks and natural juices helps the entire training process?
So, We're Saying...
Running events may seem difficult but they are easily achievable and if you hold even the slightest interest towards it, we urge you to participate in the next race and enjoy the adrenaline rush.
#ProTip
Small breakfasts on the day of the race, sipping on energy drinks at regular intervals and a good amount of stretching will help you run better.
Comments