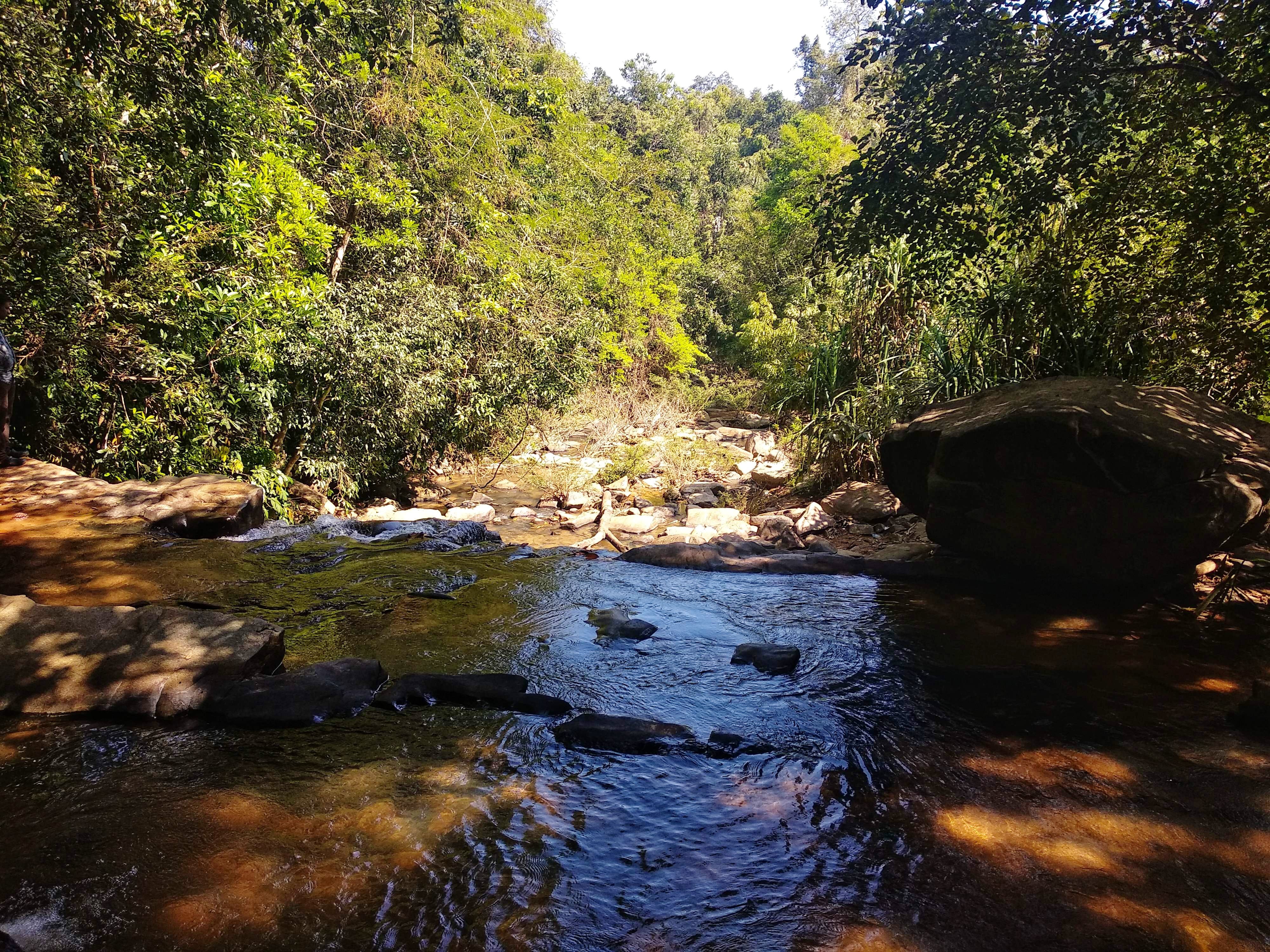 Weekend Plans? Discover This Beautiful Achakanya Falls Right Away
What Makes It Awesome?
The Achakanya falls in Thirthahalli is what one can call a hidden gem! The waterfall, which is formed by river Sharavati, is one of the less explored natural beauties in Karnataka. It is located near the village of Aralasurali which is about 10 km from the town of Thirthahalli in Shimoga district. The Achakanya fall is hidden inside the thick dense forest of the Western Ghats and you need to trek up the hill to reach the beautiful fall, which has a height of around six to seven feet. It is completed surrounded by trees from all sides, which makes it quite a fascinating sight for the tourists. Due to the presence of the dense trees all around, even in the peak of summer, you can relax comfortably on the huge rock boulders on either side and enjoy the water just passing through to the fall. Just a word of caution for people wanting to visit Achakanya fall. It is situated in the middle of a small forest and you need to trek for a certain distance of around one kilometer to reach the fall. Hence it would be advisable not to take along small children or elderly people, who would find it difficult to walk along the stone pathway as there is no clear marked way or routes. For nature lovers, the wonderful view of the waterfall and the surrounding areas covered with huge trees making it worth the effort of trekking to the spot. If you are lucky, some varieties of unique birds could also be spotted along the way in the forest and also get a closer look at some varied flora of the region. You will need local help to reach the spot if travelling by your own vehicle as no signboards can be found on the way to the waterfall. The best time to visit is during the monsoon when the waterfall is in its full glory but then trekking to the spot gets difficult as the pathway could get very slippery, so towards the end of the monsoon when there is no rain could be the best time to visit. Also, carry your own water bottles and food as there are no shops or hotels around the waterfall area. How to get there: Achakanya fall is located around 10km from Thirthahalli. If you are coming from Shimoga, then take the highway to Thirthahalli, and upon reaching Thirthahalli, take the road going towards Hosanagara. Location details: Distance from Bangalore: 335 km Distance from Shimoga: 60 km Distance from Mangalore: 145 km Distance from Udupi: 85 km
What Could Be Better?
The tourists should avoid littering the place with plastic bottles and paper plates. Please carry it along when you back.
Comments