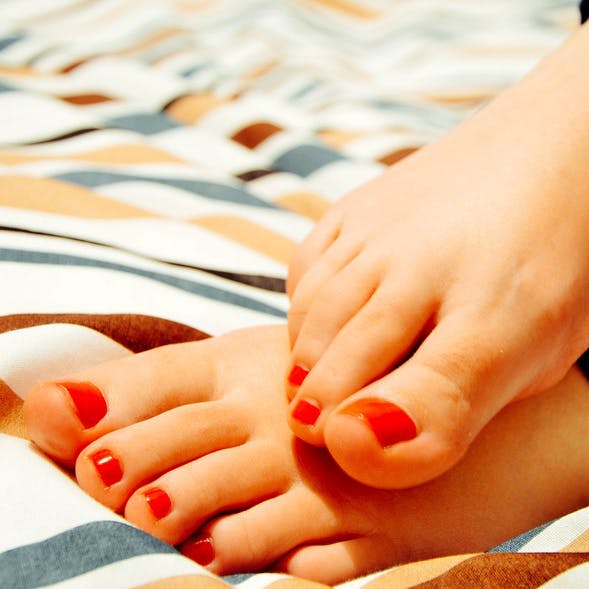 Looking For Affordable Pedicures In Mumbai? Here's How To Get Sandal-Ready On A Budget!
Mumbai catches on real quick to all the fashion and beauty trends, and sometimes it really does burn a hole in our pockets. But we're here to help! Have you been dreaming of sporting those candy-coloured nails on your toes? Head to these affordable pedicure salons that will help you have the makeover you deserve….within a budget!

Kumars Quick Cuts Salon and Spa
This salon in Chembur east is known for great service and is a spacious salon that offers a wide range of personal care and grooming services. If you're looking for great deals on pedicures, they offer a classic one at INR 250 and a spa version at INR 400. Head over to enjoy a relaxing makeover in as low as INR 500.

Rever Hair and Beauty Salon
This salon is located in Santacruz and has pedicure services starting from 350 INR onwards. It's neat and clean, and boasts of ample amount of space. They also offer a variety of additional services like facials, massage, body polish, make-up services and more. We've heard great reviews from regulars here too.
Re-Touch
This salon in Matunga offers pedicure services starting from 350 INR, and they are known for their excellent facials as well as head massages. Worth a visit on one of those days when you're feeling low, and a massage can make it all seem alright.

Paintbox
This quaint salon in Bandra is a hidden gem, and we love popping in during one of those days where all we need is calm, quiet and luxury. The pedicures here start at 500 INR, and the service is exceptional.

Elite Fish Pedicure
Got some time at the mall? Or simply need that break from all that shopping? Head over to this fish pedicure studio that comes as cheap as INR 99! It's quick, it's effective, and is totally affordable multiple times in a month!

Comments