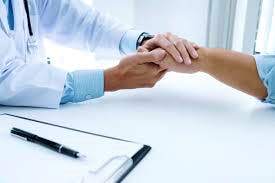 Leap Of Faith: Our Guide To Affordable Therapists In Mumbai
If you've been feeling stressed out at work, and need someone to talk to, don't let the false idea that therapists are 'super expensive' stop you from feeling better. We've rounded up some therapists in Mumbai who have been recommended by people who went to them, and they're all super affordable. Here's to mental wellness.
Aleeka Kumar, Bandra and Goregaon
Dr. Aleeka Kumar works with adults from the age of 16 upwards. Her approach is influenced by the psychoanalytic school of thought, and she believes in not using labels. Instead, she works on understanding the 'why' behind problems and working on how to make a change.
Area Of Focus: A lot of problems she usually deals with are those of anxiety, panic attacks, self-esteem issues, couples therapy and specifically, women abuse.
Duration: Somewhere between 50-60 minutes.
Fee: The fee charged is dependent on the condition and frequency. It can range between INR 500-3,000 depending on the client.
Contact: You may email her at aleeka.kumar@gmail.com or give her a call on 9820240447.
Minnie Dastur, Churchgate
A highly renowned psychologist, Dr. Minnie Dastur is available to see clients at her Churchgate office. She uses the psychoanalytic approach, and the treatment used is to look deeper into one's self and see how any problem first originated.
Area Of Focus: She often treats and talks to people with problems ranging from depression, schizophrenia and marital problems.
Duration: 50 minutes long session can cost you between
Fee: INR 500-2,000 for a 50-minute session, and the frequency of the sessions depends on the treatment.
Contact: You may call her on 022-22820338.
Sneha Janaki Ramesh, Andheri
Ms. Sneha Janaki Ramesh is a psychologist and counselor in Mumbai, who's got her MA in psychology at TISS, and currently practices out of her clinic in SV Road, Andheri.
Area of Focus: She deals with issues such as low confidence, stress, gender & sexuality, and anger management.
Duration: Typically for an hour

Contact: Call her on 022-39341736 to book an appointment.

P.S.- She will take you in on Saturdays too.
Bhakti Thakkar, Mulund and Vashi
With nine years of experience in clinical psychology, Dr. Thakkar works both with children, and adults.
Area of Focus: She is a registered practitioner with the Rehabilitation Council Of India and is known for curing self-criticism in her patients and make them super optimistic.
Duration: Typically an hour.
Fee: She charges INR 1,500, and practices in Fortis Hospital (Mulund and Vashi)
P.S: You may call up the hospital directly to book an appointment with her.
Adveka Foundation, Santacruz
With a team of three therapists, they adhere to multiple schools of thoughts such as Person-Centred, Rational Emotive Behavior Theory and Arts-based therapy.
Area Of Focus: They specialize in the fact that they're super approachable and one can discuss any topic. You can trust them for speaking up and be assured of a non-judgemental ambience.
Duration: Typically an hour
Fee: The team charges between INR 1,000 to INR 2,000 for an hour
Contact: Reach out to them on advekafoundation@gmail.com.
The Alternative Stories, Andheri
This one's the coolest org in the lot. Paras and Naina from Alternate Stories provide counselling and emotional well-being to individuals and organizations. Here, you don't just meet the therapists in person, but can also sign up for therapies across Skype or a call. They also conduct workshops to uplift people, and there's a concept of #paywhatyouwant wherein fee starts at INR 299 only, for marginalized groups.
Area of Focus: They focus on full recovery of the mind and the heart, and also have a special 6 to 12 week program to cater to the emotional well being of people.
Duration: Typically an hour
Fee: INR 1,499 onward; INR 299 onward for marginalized groups.
Comments