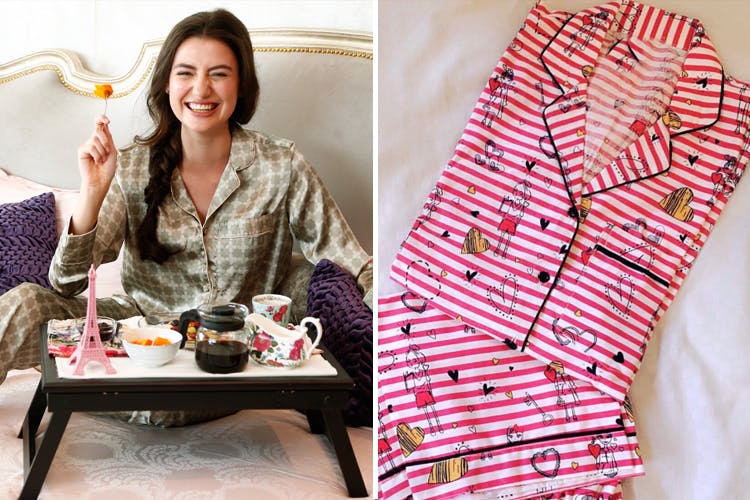 Puppy Love To Unicorns: This Brand Makes The Quirkiest Pajama Sets & We're In Love
Shortcut
Who says sleep time has to be boring? Why not add some quirk to it! Listen up, because we have found the most adorable pajama sets with Aizen, a sleepwear brand. Read on to know more.
What Makes It Awesome
We, at LBB, truly believe that if your pyjama top matches the bottoms, the rest of your life will automatically fall into place eventually. Exhibit A: Blair in Gossip Girl (had to put that in, sorry!)
Check out Aizen, a sleepwear and comfort wear brand by Mumbai-based Mehak Bhuta that's making comfortable pajama sets made out of cotton. From ice-cream cones, sleepy sheep, puppy love and even cactus – they are bent on spreading good vibes. In case prints like those aren't your thing, they have classic chequered ones as well or monogrammed night sets for the classy you.
They also have lilac ikat kaftans that you can casually slip into, or regular casual yoga wear – whatever you need, starting at INR 1,299.
All the night suit sets are priced at INR 1,499, and other items start at INR 1,299.
Pro-Tip
No more falling asleep in the hand-me-down nightdress your sister passed on to you or the over-sized T-shirt your boyfriend grudgingly gave away. Get your own cute nightwear from here and wake up feeling just one thing – sorted.
Comments