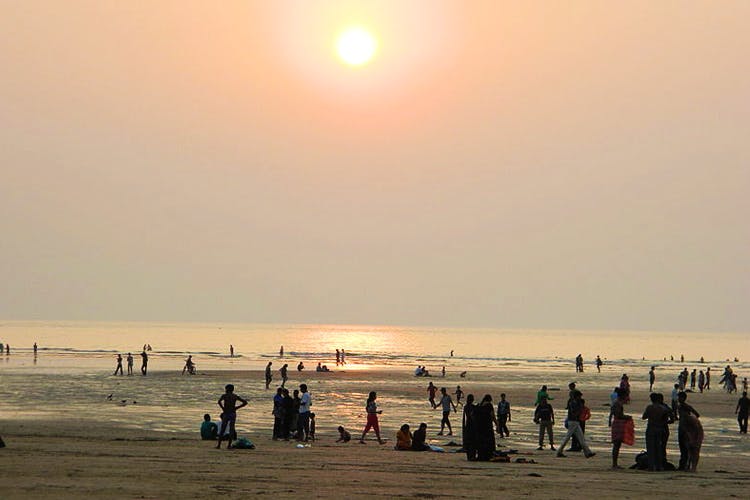 Aksa Beach
Remember Salman Khan and Priyanka Chopra dancing on 'Tujhe Aksa Beach Ghuma Dun' in the movie God Tussi Great Ho? Well, this is the beach they're talking about.

With a backdrop of coconut trees and palm groves, the Aksa Beach in Malad is one of the quieter beaches in the city. One of the things we've loved doing is (apart from populating our Instagram feed) walking barefoot on the beach during sunset. The sea breeze and the serenity add to the charm.
You will also get a number of local food options here, in the form of chaat, pav bhaji, locally-grown fruits with spices and so much more. Although stepping into the water always sounds like a dream, it's better to be safe as the waves are known to be highly unpredictable.