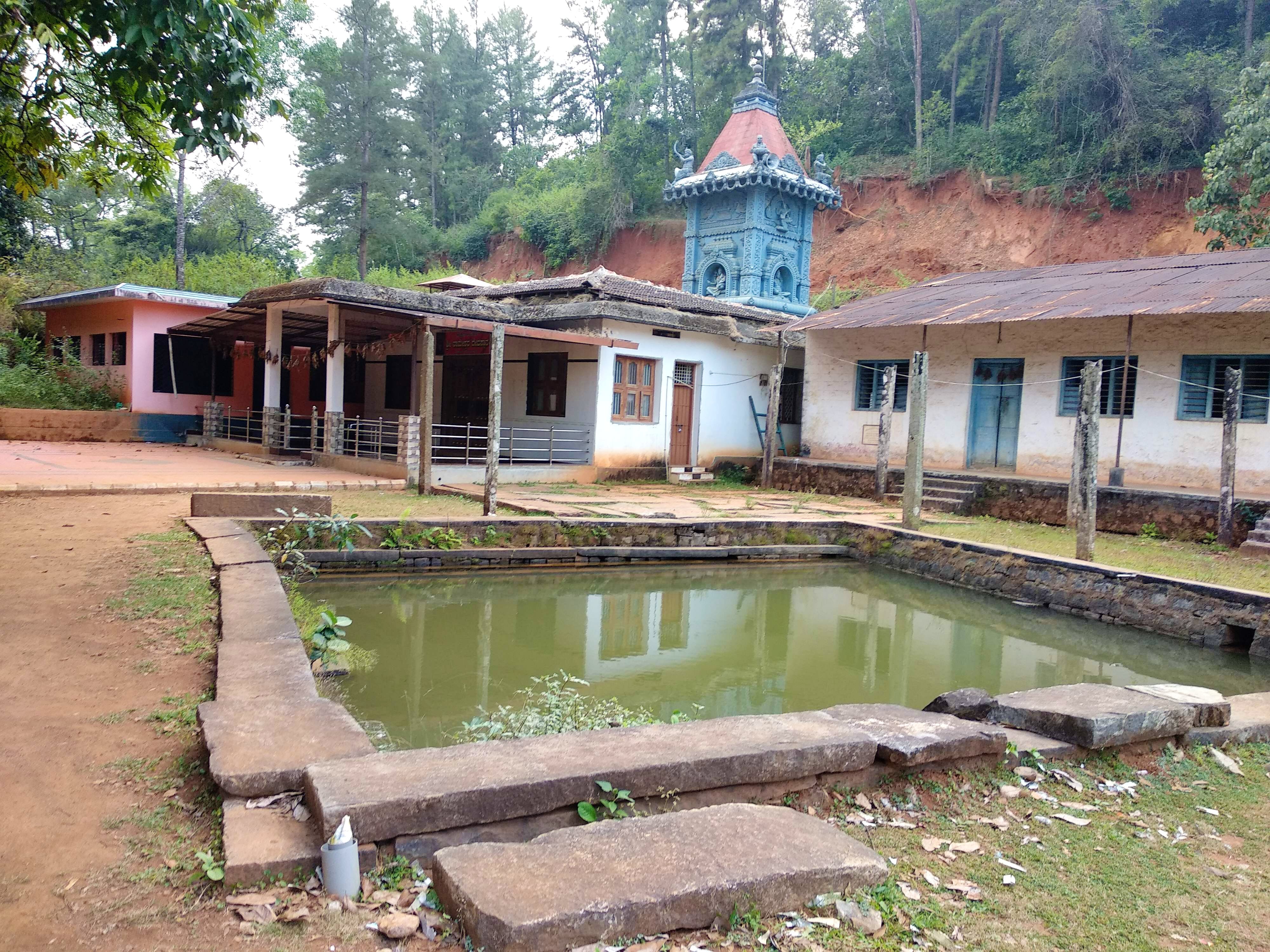 Ambuthirtha: Calling All Nature Lovers
What Makes It Awesome?
Sharavati is regarded as one of Karnataka's lifeline - one of the important rivers of the state, which originates and flows entirely within the state of Karnataka. The river Sharavati originates at a place called Ambuthirtha, in Nonaburu Village, in Thirthahalli taluk, in Shimoga district. There is a small temple of Lord Shiva at this spot above the source of water, accompanied by a small pond. Interestingly, the water level in this pond remains the same all year round due to the Sharavathi river which originates underneath it. According to an ancient legend, as narrated by the priest in the Ambuthirtha temple, Lord Rama shot at the ground with his Ambu (his bow and arrow in Kannada) because his wife Sita, who was thirsty, asked for water When his arrow hit the ground, the water poured out (Thirtha) to help Sita quench her thirst. That water gushing out has resulted in the creation of the river Sharavathi, in which Shara translates to an arrow. The famous Jog Falls, the third highest waterfall in India and located about 24 km from Sagara, are formed by this river, where the river water falls from a height of 253 metres. Sharavathi is one of the few westward flowing rivers of India and a major part of the river basin lies in the Western Ghats. The total length of the river is around 128 km before it joins the Arabian Sea at Honnavar in North Karnataka. The hydroelectric power plants - Mahatma Gandhi Hydroelectric Power Station and the Sharavati Valley Project - are built on this river. These form a significant portion of the electricity supply for Karnataka. The water at the source is the cleanest and purest ever you will ever taste. Easily one of nature's best gift to mankind! How to get there: It is located at a distance of 17 kms from Thirthahalli, 25 kms from Sringeri, 76 kms from Shimoga, 87 kms from Udupi, 167 kms to Mangalore City, and is only accessible by road. Nearest Airport: Bajpe Airport near Mangalore. From there it is a three-hour journey by road to Ambuthirtha where you get to cross the picturesque Agumbe Ghat. Nearest Railway station: Shimoga. From there is a one hour journey via road to Ambuthirtha Pro tip: You can plan a single day trip to Ambuthirtha and also check out other sightseeing places around Thirthahalli like Achakanya Falls (4 kms), Tunga Bridge (18 kms), Sri Rameshwara Temple (17km), Kavaledurga Fort (19 kms), and Kuppalli (35 kms) - the home of the renowned Kannada playwright and poet Kuvempu. The best time to visit is from October to April, when the weather is cold or pleasant, it can get really hot in the summer months of April and May, while travelling is difficult during monsoon.
What Could Be Better?
The roads leading to Ambuthirtha from Thirthahalli is in urgent need of repairs. Avoid taking the old road if travelling by auto, can get very bumpy and uncomfortable
Best To Go With?
Family, Big Group, Kids, Bae
Comments