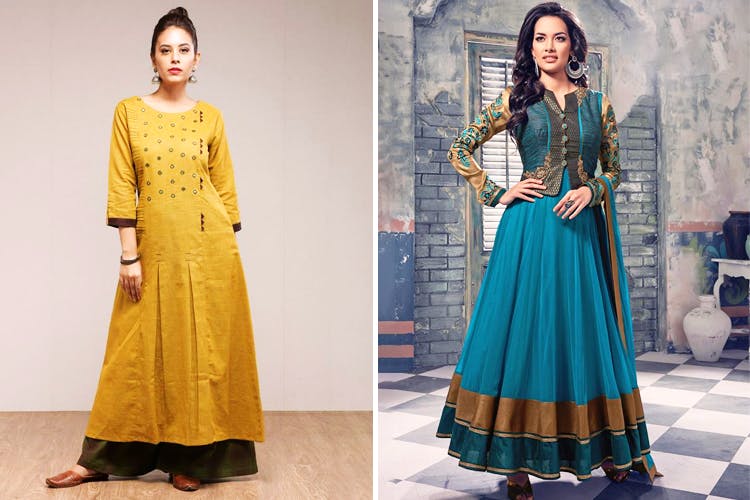 You Will Be Spoilt For Choice At This Mumbai Store That Will Give You A New Wardrobe Starting INR 350
Shortcut
Temperatures are soaring and all of us are looking out for some interesting outfits that will stand out. You know, it's easy to blend in with the same kind of prints.
We came across Anjali Design Studio, a store that's full of dress materials and outfits to suit any occasion. The store tries to keep in sync with the latest trends in the market and will show you outfits based on your budget and the styles you like.
What Makes It Awesome
The design studio is pretty big and even has a changing room in case you want to try them out right there. Apart from this, they also sell cotton and summer tops and kurtis outside, for as low as INR 350. You can take your pick from the bins that are full of colourful tops, shirts and kurtas based on size. We found a few and were pretty happy with our purchase! While shopping there, some loyal customers spoke to us and told us how they've been coming here for years now, and how the shop helpers have always been able to help them pick the best outfits. They swear by the store and have even told us that the shop does a thorough quality-testing when it comes to stocking up. You can also get in-house altering done at the store.
Pro-Tip
This popular locality in the city is a haven for household supplies and home decor, so if you're headed there, pick up some fun, ethnic outfits from Anjali Design Studio. It's worth a visit!
Comments