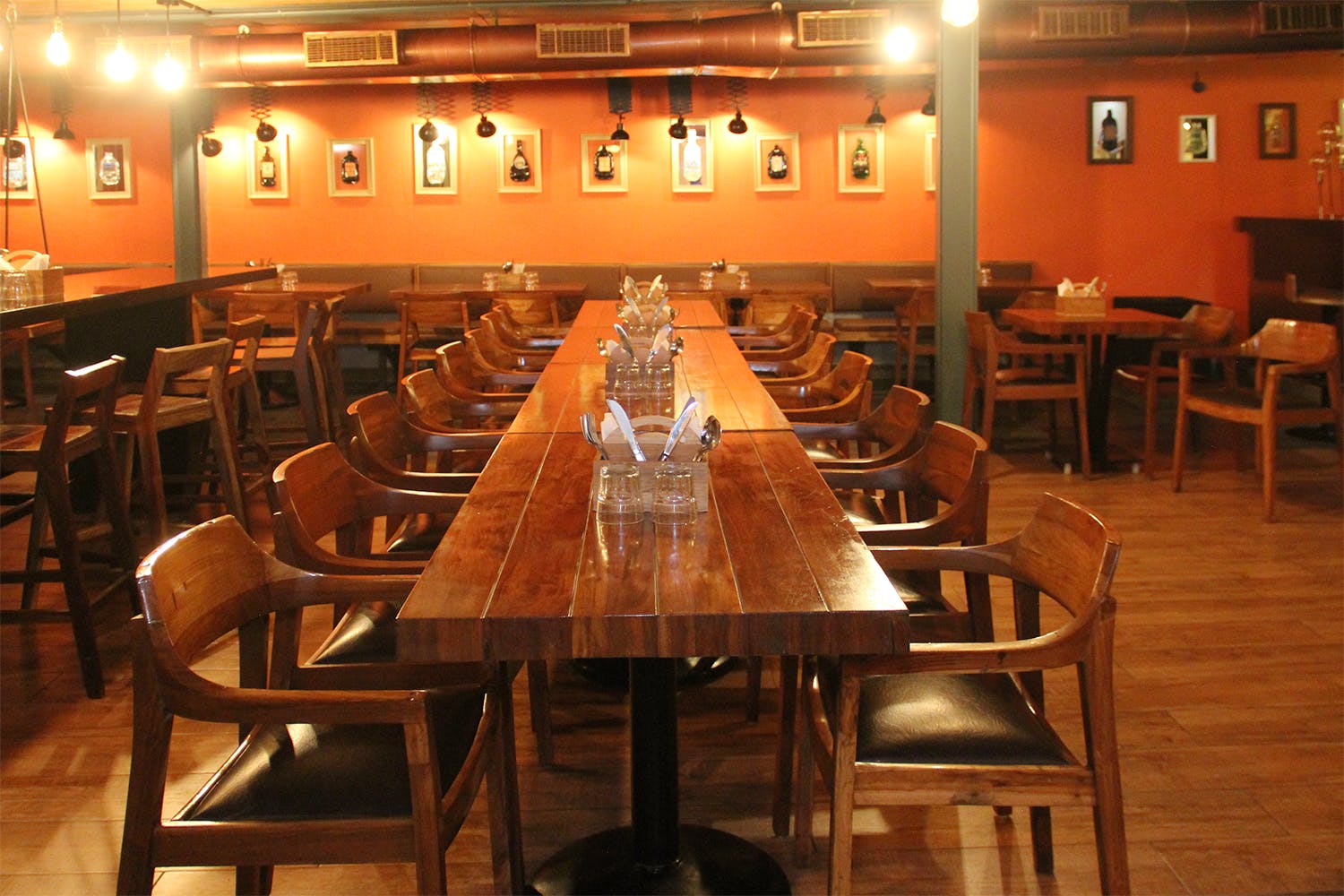 Delivery Available

Wi-Fi Available
Mutton Chaap At This Punjabi Eatery Is What We Live For Now
Shortcut
Chembur has a new place, Duma Dum Mast Kalandar, that is satiating authentic Punjabi-Sindhi cravings with its rich and fulfilling cuisine.
Chow Down
Punjab-Sindhi region has a history of rich ingredients and dynamic cooking ways. And this is what Chembur's Duma Dum Mast Kalandar is capturing to offer to its patrons. Sindhi and Punjabis are known not only for their massive appetite but also for being particular about their food. And that is why the guys at Duma Dum Mast Kalandar spent quality time with the older women of these communities in the kitchen to understand the food and the people.
Considering Mumbai has a substantial size of Punjabis and Sindhis, this cuisine should receive a heart-warming welcome. The quintessential Sai Bhaji – dal with mixed vegetable and spinach, Sukko Teevan (INR 480) – pan-fried mutton chaap, Sanna Pakora (INR 120 for six pieces) – onion fritters made with gram flour, coriander seeds, pomegranate seeds with a blend of other spices, and even Dal Pakwaan (INR 150) with Keema Dubbal Roti (INR 400) are all up for grabs and highly recommended.
To give it a dash of real feels, most of these dishes are cooked in earthen pots on coal sighdis for that smoky and earthy flavours that will sit on your tongue for times to come. The place also serves alcohol (INR 150 for a pint of beer) and has a fully equipped bar to cater to your whims and fancies.
So, We're Saying…
If you miss the spices of the north or the burst of flavours from that region, Chembur is where you should be at, trying the food at Duma Dum Mast Kalandar.
Also On Duma Dum Mast Kalandar
Comments
Delivery Available

Wi-Fi Available