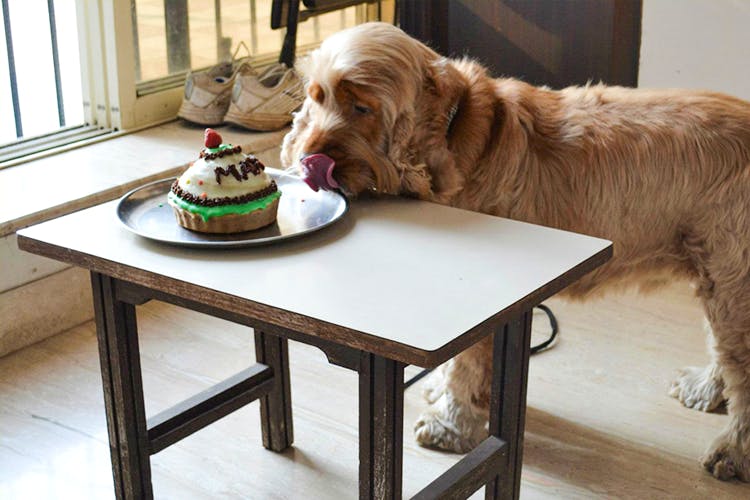 Barking Good: Four City Bakeries To Hit Up For Your Dog's Next Treat Day
Does your furry friend love cakes and cookies? Is your pet's birthday coming up? Or are you just in the mood to throw a party for them? If you're on the lookout for where to get amazing pet-friendly food like cakes, cookies and more, then check out these four places we think you must certainly pay a visit to.
The Spoilt Brat Barkery
This barkery, as they call themselves, specialises in wholesome, all natural, oven baked gourmet biscuits and treats, muttkins, pup cakes and birthday cakes that your dogs will drool over and are yet good for them. Pet lovers swear by the sweet and savoury items sold here and the fact that they take care of not going overboard with ingredients that may add to your dog's weight or cause any trouble, makes the place all the more trustworthy.
Gormutt- The Pet Bakery
Gourmutt is a bakery where you get a range of products from freshly baked doggie treats and biscuits to special doggie birthday cakes, cupcakes and other bakery delicacies. Here, the priority lies in taking care of the ingredients used to make these special products, and they say they use the finest and purest branded ingredients such 100 per cent whole wheat flour and oats for the cakes. All the ingredients used are completely dog-friendly and safe. Interestingly, they also take doggie party orders for snacks and ready to serve meals. None of their products contain any artificial preservatives and your pet can look forward to some delights like mutton and brown rice meal box, chicken and oats, peanut butter biscuits, etc.
Harley's Corner
If you'd love to feed your pet some home-style, healthy goodies, then this is the place for you. With the absence of chemicals and preservatives in homemade dog food, Harley's Corner aims to keep your pets healthier, happier and free from diseases, along with keeping them slim and have the perfect weight structure. Your furry friends can be treated to some delicacies such as lamb and chicken munchies, chicken and liver paw cake, carrot ice cream, a signature feast comprising chicken, liver and vegetables served with brown rice, flavoured with home-made chicken stock and special herb mix, and much more.
Piper's Pet Bakery
The good guys here use coconut oil, fresh peanut butter, and gluten-free flour for whipping up the tastiest treats for your doggos and kitties. There's zero sugar, but there's a lot of goodness and the heavenly Belgian chocolate touch to all their treats, that are enough to make your pet drool. Get your babies some doughnuts, cakes, popsicles, and much more from Piper's Pet Bakery.
Comments