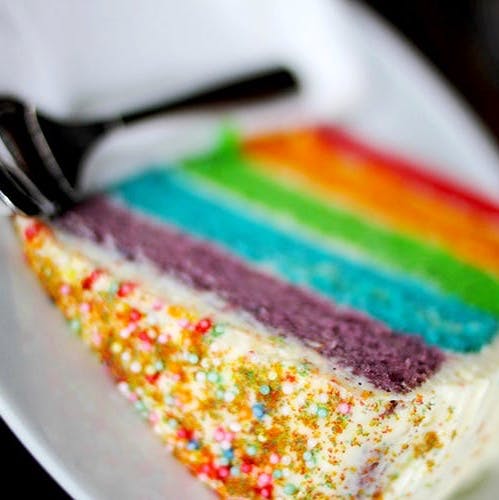 It's A Cakewalk: Here's Where You Can Learn Baking From Experts
If you're the type who loves desserts and ends up spending half their salary away on macarons and brownies, put your wallet away. You can make your own and learn from the best at these baking studios and classes in town. Make your own red velvet cake pop, and show it off at work (if there are any left, that is). You can even get these baking kits home if you don't want to buy ingredients.
Gourmet Studio
We have always loved the idea of a proper English high-tea, complete with scones, a tea cosy, rows of finger sandwiches and tarts and to ask someone if they'd 'like some cookies, please'. That dream becomes a little more achievable now that we know that The Gourmet Studio teaches one to make the tarts that go along with these. They teach how to make a caramelised walnut tart, an apple cinnamon tart, fruit and praline cream flan, chocolate crunch tart, fresh strawberry glazed margarita tart and a spinach & corn quiche. However, they have a lot on offer other than tarts.
Started by Jyoti Choudary, a passionate baker, Gourmet Studio is based out in Colaba. What we love about their course is that they are all one-day courses and have tons of options in terms of types of course. The various courses include includes cupcakes, low-calorie cakes, bread-making, chocolates, eggless French macarons, Danish pastries and more.
Eighth
Run by Le Cordon Bleu graduate, Anurita, Ghoshal, this is another French bakery and cooking option available for you. She does this fabulous madeleine and tea-time, treat classes. Run in her kitchen in Bandra, this one's for you if you want to leave a class not just with a handful of recipes, but with a new-found love for baking, ingredients and a desire to make more and more. From making classic French tarts to advanced pastry and from exotic desserts to an aesthetic rainbow cake– she holds a number of workshops on a monthly basis.
APB Cook Studio
We love carbs, and have called our own bread baskets home many a time. This time, rise to the occasion and learn to make your own bread, pita bread and pasta even at cooking expert, writer and blogger Rushina Mehta's APB Cook Studio. A pretty adorned wooed themed kitchen filled with cooking books and ingredients from around the world.
A variety of classes are offered there but we think that making and breaking your own bread is a skill that will come in handy sometime. Learn to knead the perfect brioche bread, maybe something to put under your poached eggs for breakfast. Do keep a day aside for this, as bread-making is a time-consuming, albeit rewarding process.

Cocoa Cottage
If you're looking for hands-on baking experience with modern equipments and want to make your end product look like the ones served in fine dining restaurants then we'd recommend heading to this baking class in Andheri. From throwing light on history pertaining to a baking community to food photography even – you can expect complete holistic learning from this baking school. From assisting the beginner students to sharpening the skills of the experienced bakers – they're offering more than 30 courses. Some of the interesting ones include sugar-free muffins, artisan bread, Paleo brownies, different cakes with unique flavours like Blueberry crumble, Orange chiffon, spicy plump, lemon polenta etc.
Palate Culinary Academy
Well, this one's for those looking to bake professionally or make a career in baking with international exposure. While they have majorly culinary skills courses, they have an amazing course for professional baking as well. A professional long term course which includes a six-month diploma in International Patisserie And Confectionery which covers everything from basic cookie making to decorative confectionery-based showpieces. Each of their course comes with a UK certification from a London based accreditation board.
Looking for a course in eggless baking? They have an intensive 4-week eggless baking program which helps students get introduced to modern equipments and high-quality ingredients and will learn multiple baking concepts under the guidance of highly professional patisserie chefs. So, all the aspiring chefprenuers out there, this academy and it's courses are worth exploring.
Mahek's Atelier
If you're looking for an offbeat baking course, look no further. Apart from regular baking, they have tons of unconventional courses which sound exciting and ensures hands-on learning. Learn to make a cake on a stick with their three-hour cakesicles course or make warm waffles with exotic toppings like raspberry compote, caramalised bananas and blueberry. Want to let your inner artist out while baking? Try out their glazed cakes course which includes some chocolate art too.
Their chocolate making courses cover a range of exciting recipes like coconut marshmallow, exotic Thai, chilly guava, Carribean carnival, citrus wonder, lemongrass and coconut ganache etc. Want to make your cake look pretty and attractive? Explore their sugarcraft courses which include techniques to make wired and fantasy decorative flowers and other outstanding designs.
Tasty Secrets
Founded by chef Riya Kamat, Tasty Secrets was founded with the sole objective spreading the joy of baking by conducting interactive classes and workshops. With multiple one-day workshops, Tasty Secrets covers pretty much everything but focuses mainly on cake decoration and icing techniques. After all, who doesn't fall in love with a pretty looking cake?
Tasty Secrets also organises workshops for corporate offices during which they host interactive workshops like decorating cupcakes or baking activities. Hence, making the workspace environment more enjoyable and memorable.
Comments