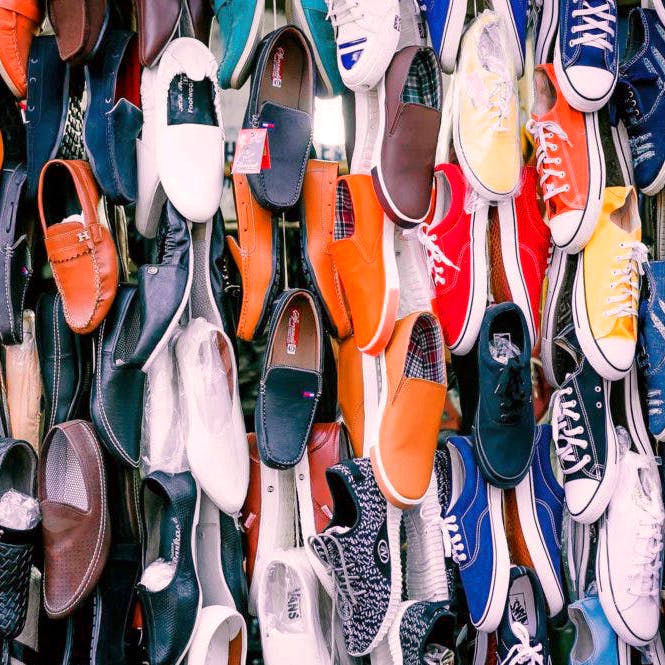 Street Shopping, Quirky Stationery & More: A Shopper's Guide To Conquering Bandra
For a shopper of clothes, books, stationery, home appliances or anything else you can think of, there is nothing more satisfying than strolling along the streets of Bandra to get what you want at affordable prices. The region just north of Mahim is fondly emerging as one of Mumbai's trendiest shopping destinations. From Linking Road and Hill Road (street shopping paradise) to Turner Road (upmarket fashion) and everything in between, Bandra has a lot to offer.
For Quirky Gifts: Cheap Jack
The one-stop shop for any kitchen or home decor piece, Cheap Jack is located on the mezzanine floor of one of the many buildings on Hill Road, right before St. Stanislaus High School. The prices are comparable to what you get at Crawford Market and with the same variety – all in one store. Other fun places to check out for stationery and D.I.Y. include Veerat Paper Bazar and Sky Goodies.
LBB Tip: Check out this store for Christmas decorations.
For Clothes, Shoes And Electronics: Link Square Mall
Located opposite KFC, Link Square Mall houses Croma and Theobroma. But you may want to check out the array of T-shirt stores that display superheroes, famous cartoon characters (that defined the 90s) themed T-shirts, shoe and mobile accessories stores. There are also some great stores on the ground floor that house formal wear for women.
LBB Tip: Buy T-shirts a size larger because they tend to shrink after the first wash.
For The Book Lover: Title Waves
This bookstore located near Tavaa restaurant at Turner Road is both a must-visit for the book lover, and the collector of action figures. Inside Title Waves in a small corner of the store is The Entertainment Store. You have superhero action figures, clubbed with collectibles from Harry Potter, The Lord of the Rings and Game of Thrones.
LBB Tip: It's totally possible to get immersed at the Entertainment Store, but the book collection at Title Waves is worth checking out.
For The Street-Savvy Shopper: Hill Road and Linking Road
Lines of roadside stalls selling everything from export surplus designer jeans to Kolhapuri chappals are on display here. For the shutterbug, it's a million colours coming to life. And for the shopper, in all honesty, you would not know where to begin.
LBB Tip: Bargaining takes you a long way here. The shopkeepers are always ready to haggle, but don't quote a ridiculously low amount either!
For A Slice Of History: Kalidas Vishram
It's a general store in Bandra Bazaar that comes with a long-standing history. It's the oldest general store in the suburb, and is over 100 years old. They started of as a general store, but have now expanded and sell super foods as well. Other
LBB Tip: The owners are approachable and if you ask them nicely, they will tell you the story behind the store.
For Beauty On A Bargain: Beauty Hub
Located near Pali Naka opposite Smoke House Deli, Beauty is your one-stop for make-up, cosmetics, men's grooming and electrical appliances for grooming. Usually selling products at a minimum of 10% discount, you cannot afford to miss it.
LBB Tip: If you buy over a certain amount, you can avail a further discount.
Comments