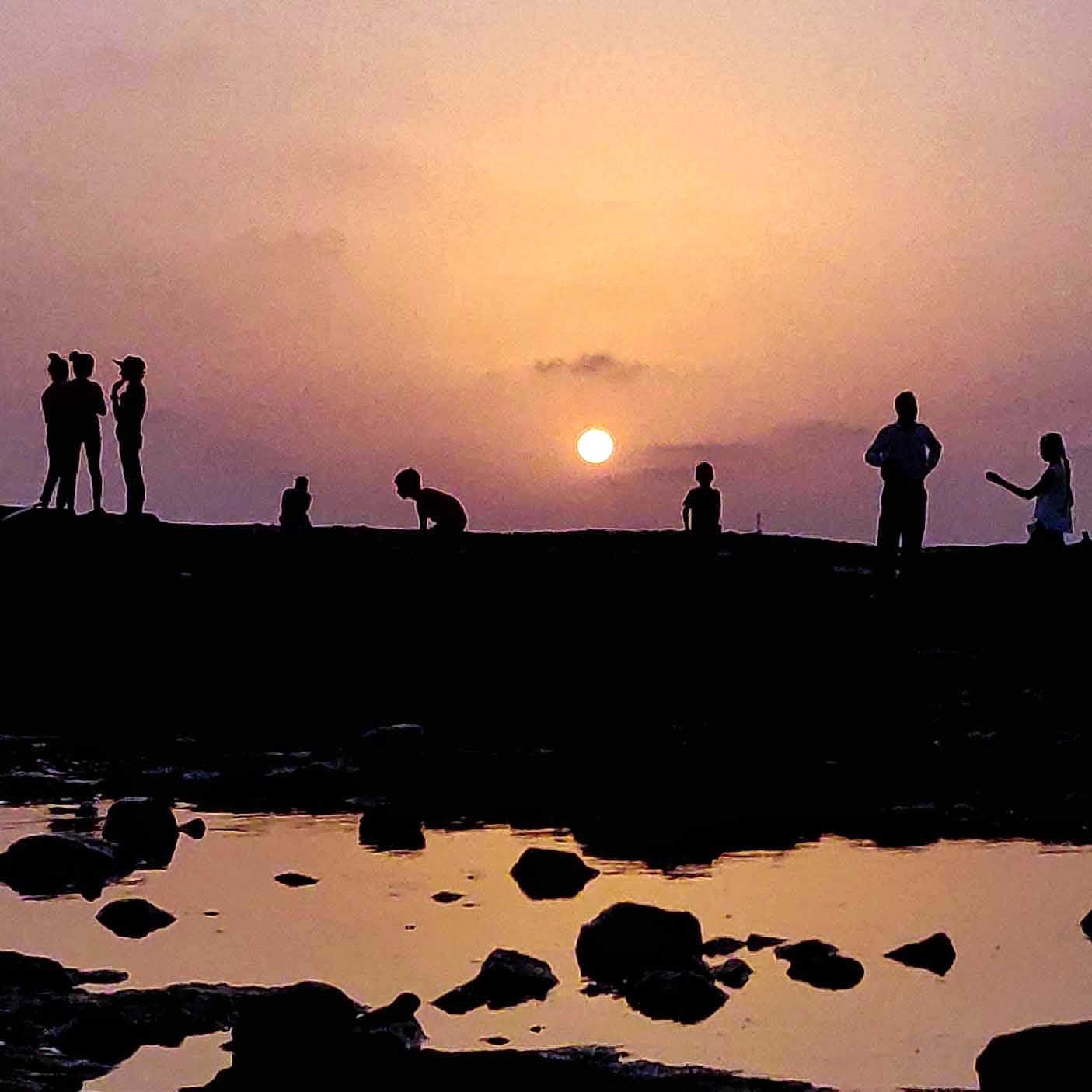 Work Out, Eat Or Sip On Coffee: Our Guide To Bandra's Bandstand
One of Mumbai's most popular landmarks, this 1 km stretch on our western coast is a blessing. If you end up at Bandstand on a weekend and do not know what to do (or where to begin from because there are too many options), we have some recommendations lined for you which will make your day super fun!
Visit A Church For Some Peace Of Mind
Churches are one of the most serene places to be at (after mountains of course) and St. Andrews Church near Bandstand is a perfect place to soothe the mind. Being one of the oldest churches in Mumbai, the church's Gothic styled architecture is worth exploring.

Work Out At Bandra Fort For That Fresh Sea Air And An Amazing View
If you have been trying to get fit and are a solo ranger like us, Bandra Fort can play a wonderful accomplice in your plans. Apart from being a tourist attraction, it's also home to a stair-cased park that is perfect for toning those muscles and burning off some fat.
Read more about it here.
Visit This Gorgeous Little Seaside Cafe Near Bandra Fort
Café Sea Side has been around for years, and you may remember it from the family visits to Bandra Fort. It's still around, and for those who haven't been, it has a beautiful view of the sea through their window. It's a quirky fast food restaurant with bunch of Chinese dishes and Indian street food.
Read more about it here.
Take A Peaceful Walk At The Promenade
You hit the coast to a pleasant breeze, food stalls and ice cream stalls. And, if that's not all, you get a thriving ecosystem of joggers, professionals and doggos who are out for their morning walk.
Read more about it here.
Sip On Coffee By The Sea
With their little outdoor seating area which overlooks the sea, Barista Lavazza Espresso Bar in Bandstand has the perfect place to lay back and enjoy a cup of perfect coffee. Along with coffee, they also serve appetizers, cookies and finger food that is perfect for a light break.

So, if you are tired of exploring Bandstand and want to relax a bit, head there without any doubt. It's even more beautiful in monsoon as you can feel the high tides speaking to you.
Appreciate The Movie Stars At 'Walk Of The Stars'
Inspired by Hollywood's Walk of Fame, a part of the Bandra bandstand honours top Bollywood stars by featuring them on Walk of Stars. You'll find a statues of 6 iconic Bollywood actors and 100 brass plates embossed with hand prints and signatures of other Bollywood stars.

Some include Kishor Kumar, Dev Anand, Rajesh Khanna, Shabana Azmi and more.
Pro-Tip
While you're exploring Bandstand, don't miss out on slurping up some golas from the local carts. Or, have some buttas near the sea.

Comments