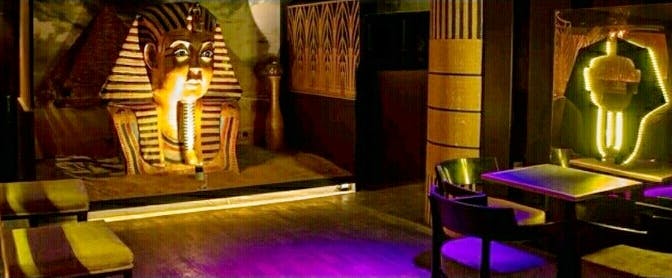 Walk Like An Egyptian: Pharaoh Lounge Is A Very Unique Place For Drinks And Hookah
What Makes It Awesome
As soon as I entered I saw the ancient Egyptian decor, with the big sphinx-like statue, all of which was spreading the essence of Egypt. The walls were printed with Egyptian art. This is an authentic place with unique interiors, and it really catches your attention. The service there was too good, I went there with my friends and in the background all old classic music was playing, like Smooth Criminal by Michael Jackson. it really brought back a lot of memories. Tapping your foot to the music and enjoying the food and alcohol is the real way to enjoy your night right? And, they have hookah too! I had an amazing time with my friends. If you are bored with mundane bars I would suggest Pharoah.
What Could Be Better?
Maybe the washrooms, it is so dark in there. And because of the set-up, it was really hard for me to find the washroom.
What's My Pro Tip?
There could be parking problems, I would suggest you take a cab. Also, make reservations before coming because it would save your time and you wouldn't have to wait.
Anything Else?
If you do visit Pharaoh please try the chicken chilly there it's really good. For vegetarians, the hara bhara kebabs are really delicious.
Comments