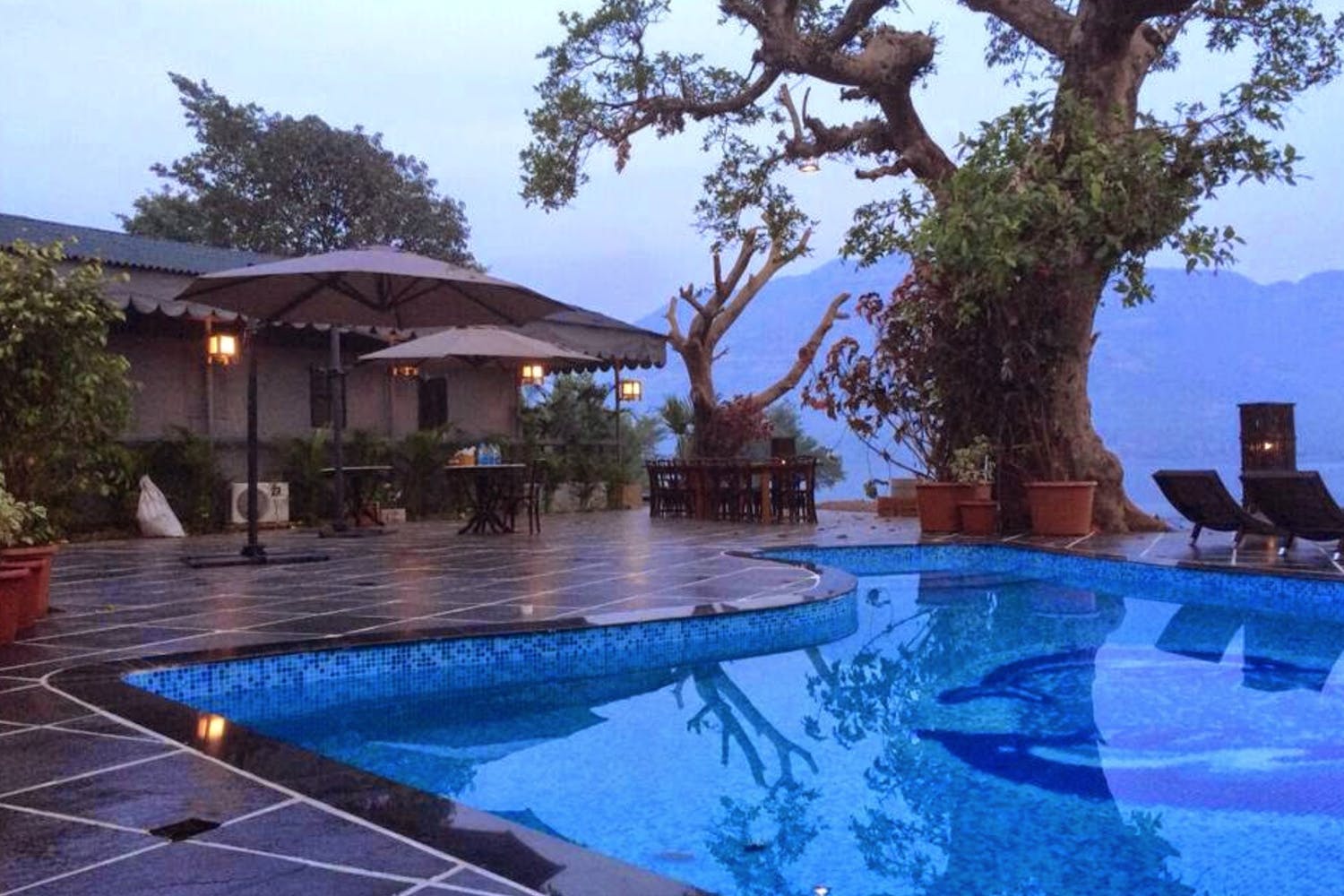 Looking To Relax? This Lakeside Resort Will Show You The Way
What Is It?
After visiting almost all the resorts in Mulshi, I am back for the third time to this resort named Basho's – a lakeside getaway. It's one of the best resorts for anyone looking for solitude from Mumbai and Pune. The perfect place to rejuvenate your mind, body and soul. It's a small property nestled in the most perfect location, with views of the Mulshi lake from all its rooms . They have two types of the accommodation- tents and pretty white cottages. I have stayed in both and I prefer the cottages over the tents. The only reason being the cottages have a bath tub and the tents don't have one. Other than that, whatever you chose to stay in, you won't be disappointed at all. All rooms have a balcony from where you can watch the sunset while sipping on a hot cup of tea. This place will remind you of Santorini in Greece – the architecture, view of the property, white cobbled stones at the entrance seems like you are in a different era altogether. I spent most of my time sitting and relaxing in my cottage balcony planning my next getaway.
How Do I Get There?
The resort is located about 170 kms from Mumbai. Hop on a bus, take a train or hire a car, there are a million ways to get to Mulshi. It'll take you about four hours to get there.
What's Unique About It?
They have a spa which is quite affordable and the view from their spa is out of the world. I did try the spa and will give them a 5/5 for the service provided. Bashos restaurant serves amazing mouth- watering North Indian food and you will see a lot of bikers doing road trips, halting here to grab a bite. They have a separate entrance to the restaurant. The restaurant has a good number of tables and for the relaxed kind baithak seating is also available. It is the perfect spot for clicking pictures and enjoying your meals nestled in nature and greenery all over. Do try the butter chicken here. There is a pool in the property and it's fairly small but that's okay, considering all the other positives this property has to offer you. They have lounge chairs by the pool where you can spend most of your time relaxing and just lazying around.
So, We're Saying...
I spent an entire day just lazying around at this property. At night, the tiny yellow lights that line the property make everything look prettier as the mist begins to settle in. And that is a memory, I'll hold dearly.
Comments