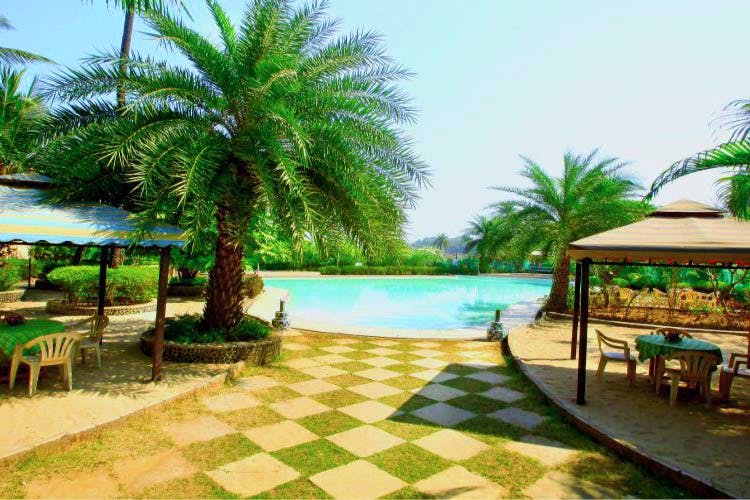 Room With A View: Beach Resorts Near Mumbai For The Perfect Getaway
Shortcut
With life in Mumbai getting hectic, given the number of hours we put in at work every day, it's only natural that we need more breaks. Unfortunately, we can't go on long vacations at the drop of a hat, but what we can do is experience the calmness and solitude of the beaches on the outskirts of the city. Here are five such places.

Kelwa Beach Resort
Situated amid the fresh lotus lakes, ancient fortress and the long beaches, The Kelve Beach Resort is a two-and-a-half-hour drive from Mumbai. It's scenic, it's green and the perfect escape from the city.
Things To Do: A horse buggy ride or a game of beach volleyball anyone?
Tariff: Starts from INR 1,800 per person

Ya Niwant Resort
Also located in Kelva, this beach resort boasts about giving patrons a local food experience. Extremely pretty with a pool (bonus points!), the rooms are clean, the vicinity is green and blooming with local fauna, perfect in this weather.
Things To Do: Shitaladevi Temple, Dandakhadi bridge for the sunset, Shirgaon beach and fort
Tariff: Starts at INR 1,499

Domonica's Beach Resort
Nestled amongst pristine surroundings of coconut and palmira trees in Manori, is Domonica's Beach Resort, a home away from home. This quaint place has cottages located over a vast expanse of lush greenery and is a minute's walk to the tranquil Manori beach.
Things To Do: Beach volleyball, running, beach games
Tariff: On request
Samara Gardens
Samara Gardens, owned by Avion Hotels on Madh Island, is an ideal escape within Mumbai. The 2-acre lush green property with swaying palm trees can host 600 guests for all of your special occasions – picnics, birthday parties, alumni meets and of course weddings.
Things To Do: Children's space, beach activities
Tariff: On request
Sun Beach Resort
Sun Beach Resort situated at the heart of Gorai is surrounded by lush green surroundings and loads of coconut trees. It's the perfect place for an all-day picnic or even corporate events. The gorgeous property has a pool and loads of amenities to keep you happily occupied during your stay.
Things To Do: Swimming, rain dance, beach volleyball, basketball
Tariff: INR 799 onwards
Comments