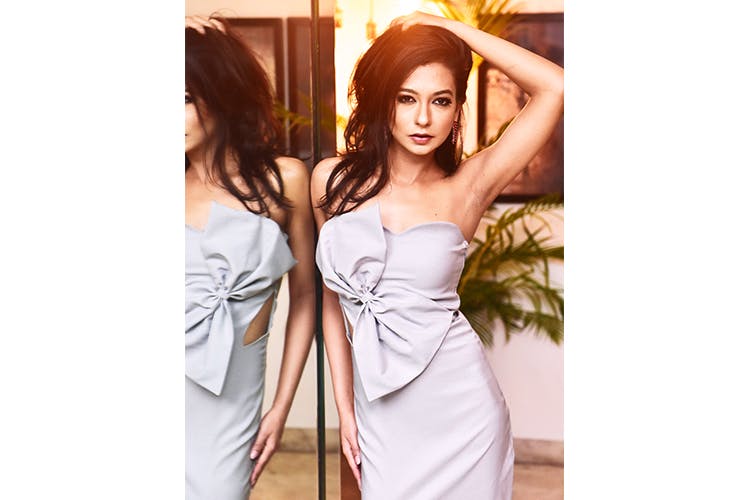 #BeConfidentBeComfortable With This Lookbook From This Lawyer-Turned-Designer!
When it comes to high fashion, we think of designers that create uncomfortable clothes that are mostly out of our budget. What if we tell you that, luxury fashion can be both comfortable and stylish? Ambika Lal's outfits will make you believe in the seamless assimilation of high fashion with functionality. India's contemporary cultural vibes are captured in her bespoke collections with ease. We like to think that one can create modern fashion in an elegant way—elegance doesn't mean boring! It means you can be yourself while embracing chic fashion. Isn't that the best of both worlds? We've done you the favour of picking up our favourites from Ambika Lal's latest collection. Enjoy and thank us later, fam! Check out her fabulous work here
Queen Of All Trades
Ambika is a professional lawyer who has now expanded her horizon towards designing. Not only is she a fashion designer but she's the queen of all trades! She is a certified makeup artist, a motivational speaker and has organic skincare under her label. We're in awe!
The Art Of Make Up
Ambika has is certified makeup artist from the London School of Makeup. She takes individual classes for clients on personal grooming, styling and makeup. She can give you that beautiful smokey eye or minimal nude makeup, whatever it is that is your personal style! Check out her work here

She's Got Your Back
From guiding you through how to work on what's on the outside, she's also a motivational speaker for many corporates and universities helping people through issues like time management, personal grooming, public speaking etc. Know more here

So We're Saying…
If you're seeking a wardrobe makeover or even a personality makeover, Ambika Lal is the person you need to get in touch with!
Ask Gulnaz a question