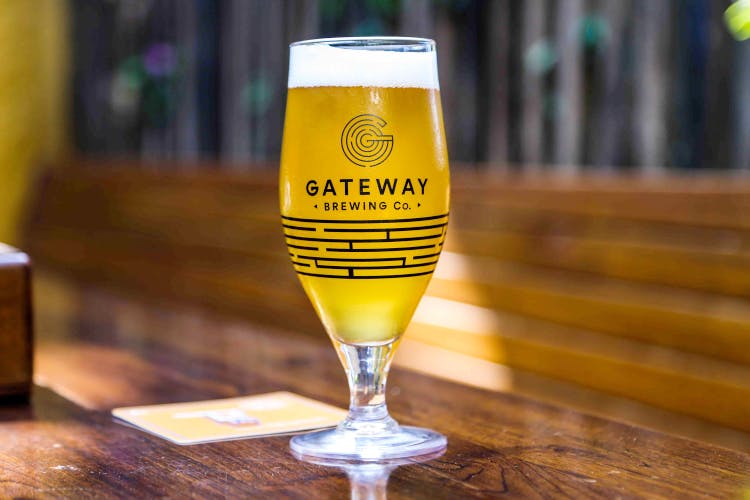 Stay On Pint: Mumbai's Must-Have Craft Beers
Once monopolised by  Kingfisher, Mumbai has extended a hand of friendship to craft beers and never looked back. There are plenty of options for everyone. Crisp and easy-to-drink beers for the novice, to hoppy and bitter IPAs for the long-time beer lover. These are the five beers which are, according to me, a must-try since they are at par with any craft beers in the world.
White Zen by Gateway Brewing Co
Wheat beers are the most popular craft beers in the country, and this is a great beer to start your journey with craft. A German-style wheat beer, it has classic notes of cloves and banana that I really enjoy. Super easy to drink and hard to imagine anyone not liking this.
Where: Available across the city at various bars.
Price: INR 265 for a glass.
Four Grain Saison by Independence Brewing Co
Brewed with Saison yeast, this beer follows the classic Belgian Saison style. Very low bitterness with lemon aromas and notes along with a slight pepper like spice on the finish. Before I know what's happened, I've usually finished two pints and asking for a third.
Where: Woodside Inn.
Price: INR 295 for a glass
Bark IPA
IPAs are beers with more hops, and hence are both more aromatic and more bitter. Originally made so they could last the journey to India during the British Raj, this beer is in vogue all over the world and we finally have some locally brewed ones in Mumbai. Don't expect to love this on the first go – I know I didn't. But as I drank this a couple of times, I started loving the taste and was soon known as a 'Hop Head'.
Where: The Barking Deer Brewpub
Contact: 02261417400
Price: INR 300 for a glass.
Black Mamba Stout
A delicious beer infused with nitrogen for a smooth and creamy 'mouth feel' with notes of coffee and chocolate. A lot of people think that Stouts are heavy, but that's not true. It's a lovely session beer, which means I can have quite a few pints of this without hitting the ground.
Where: Brewbot
Price: INR 200 for a glass.
Ace - Cider
Photo courtesy: The White Owl
If any amount of bitterness is not your thing, a cider might be your best bet to start your journey with craft. Made with apple juice, Ace is a dry cider, which means it is not too sweet. Easy to drink and has a great puckering finish which immediately makes me want to take another sip.
Where: The White Owl, The Good Wife and Aqaba
Price: INR 250 upwards for a glass.
(Check out the Hipcask Craft Beer Passport here, a pre-paid beer plan which gets your craft beers across Mumbai for just Rs. 150 each!)

Comments