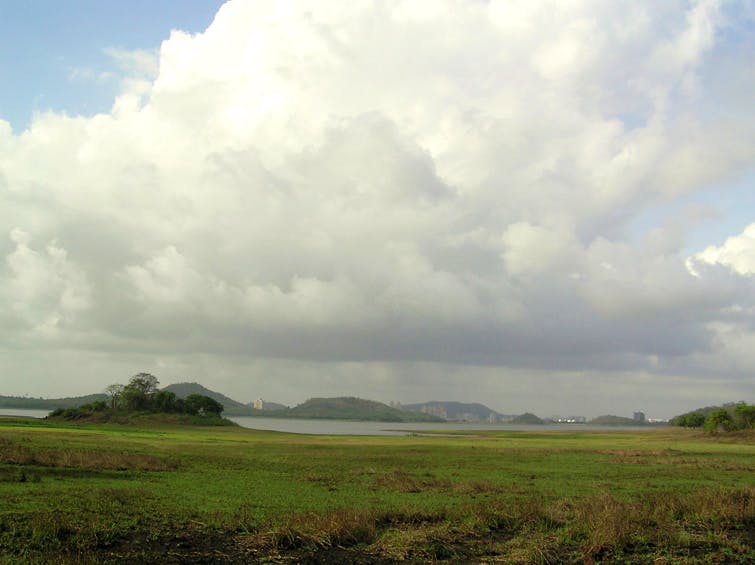 National Parks & Wildlife Sanctuaries
A Complete Guide To Enjoying The Best Of Sanjay Gandhi National Park
Sanjay Gandhi National Park (SGNP) or Borivali National Park is like New York City's Central Park for Mumbai – except it's not really in the centre (it's a suburban gold mine) but works the same way – it provides Mumbai the green space it badly needs.
Originally known as Borivali National Park, the SGNP was established as a protected national park in 1969. It's home to the ancient rock-cut Kanheri Caves that are over 2,000 years old.
While it may not be as large or exotic as some of the other national parks in India, its accessibility makes it very appealing for both residents and tourists. To enjoy nature at its best in the middle of the concrete jungle, you must plan a day trip to Sanjay Gandhi National Park.
As many attractions here close over lunchtime, we'd recommend you plan your trip in a way in which you don't have to head back disappointed. We've made it simpler for you- here's a complete guide on exploring Sanjay Gandhi National Park and what all must be on your itinerary to walk out at the end feeling great about spending your day here.

Lion and Tiger Safaris
If you think that the National Park is only known for its greenery, caves and wild trails, you are highly mistaken. Being one of the protected national parks of this country, it is also host to tigers, lions and a lot of other wildlife which is very rare (some which you might not even have heard of). Take a mini jungle safari in a closed jeep or a caged bus to check out tigers and lions in their natural habitat- the jungle. Experience the grandeur of these wild cats roaming freely, in person. Safari in a jungle that lies in the middle of a city definitely sounds like a lot of fun!
Pro-Tip: The queue to buy the tickets on the spot may take up to almost one hour on a weekend.
Timings: 9am to 4.30pm
Price: Combined tiger and lion safari costs INR 98 for adults.
Go On A Trek
Sanjay Gandhi National Park also offers some spectacular treks and nature trails that you can embark on. The park has a lot of natural trails and treks that happen here regularly – in groups, or by solo trekkers. One of the most popular trek is the one from the main gate to Kanheri caves (it's a 7km trail). There are also at least 30 kinds of butterflies that can be spotted here. So if you're really into educating yourself about the flora and fauna of this park, Bombay Natural History Society (BNHS), the country's leading conservation NGO, organises historical nature walks regularly. To stay on top of these walks, just look them up on the internet and voila! In fact, Sanjay Gandhi National Park itself organises a lot of walks and workshops and talks that you can be a part of, for a very nominal fee (if at all).
Go Cycling
If you've been meaning to get out, get fit and cycle, but just don't know which road to ride on, head straight to Sanjay Gandhi National Park where you can ride all the way up to Kanheri Caves through SNGP itself. However, if you're looking for an even better route, start riding to Sanjay Gandhi National Park from Aarey Milk Colony, as early in the day as possible. You can cross over Powai Lake to get to the Western Express Highway which will lead you to the national park. A lot of cycling groups organize meetups over the weekend and yes, you can be a part of them! Check out the Mumbai Cycling Group on Facebook that organizes cycle trails and meetups with fellow cyclists and posts about them on social media too, so you'll always be in the loop of what's being planned.

Row A Boat
Once you're in through the main gate of Sanjay Gandhi National Park, as you walk ahead, you will spot a small lake that has boats moored onto the side. If you want to experience some peace and quiet, just rent a boat and peddle away to glory! While it is a major attraction for kids and families alike, plan a boating getaway with your better half and trust us, they won't be disappointed.

Explore The Beautiful Kanheri Caves
Deep inside the park, are the beautiful ancient Buddhist caves, Kanheri Caves. These caves provide a rich Buddhist history – from the carvings on the wall to the beautiful statues and tombs that still stand there. It is perfect for a beginner's trek and if you're in the mood for some cultural exploration.
Pro-Tip: Sanjay Gandhi National Park is closed on Mondays.
Spend A Night In A Pine Hut
As you close in on the route that takes you to the lion safari, keep your eyes open for a tiny pine hut that rests on your right. Yes, that's right. It's cute, cozy and you can spend a night here. As there is only one pine hut, you will have to plan your stay here much in advance and the entire pine hut can be yours for the night for only INR 7,000 and it can accommodate upto 5 people easily. Wake up to the birds chirping and sun shining through the trees; definitely not something you experience every day in the concrete jungle so you must check this out!
How To Get There
Sanjay Gandhi National Park is easily accessible via Western Railways services from Borivali Station. From the station, you can hire an autorickshaw or taxi to the park. If you are driving, you can access the main entrance from Borivali East from the Western Express Highway.
Pro-Tip
Being a national park, there are many rules and regulations one must adhere to while visiting Sanjay Gandhi National Park. We'd recommend you don't venture off the park's main roads and designated areas as that can attract a heavy fine.
However, a visit to Sanjay Gandhi National Park is a must- it allows you to experience nature at its best without having to travel too far away from home.
Also On Sanjay Gandhi National Park
Comments
National Parks & Wildlife Sanctuaries