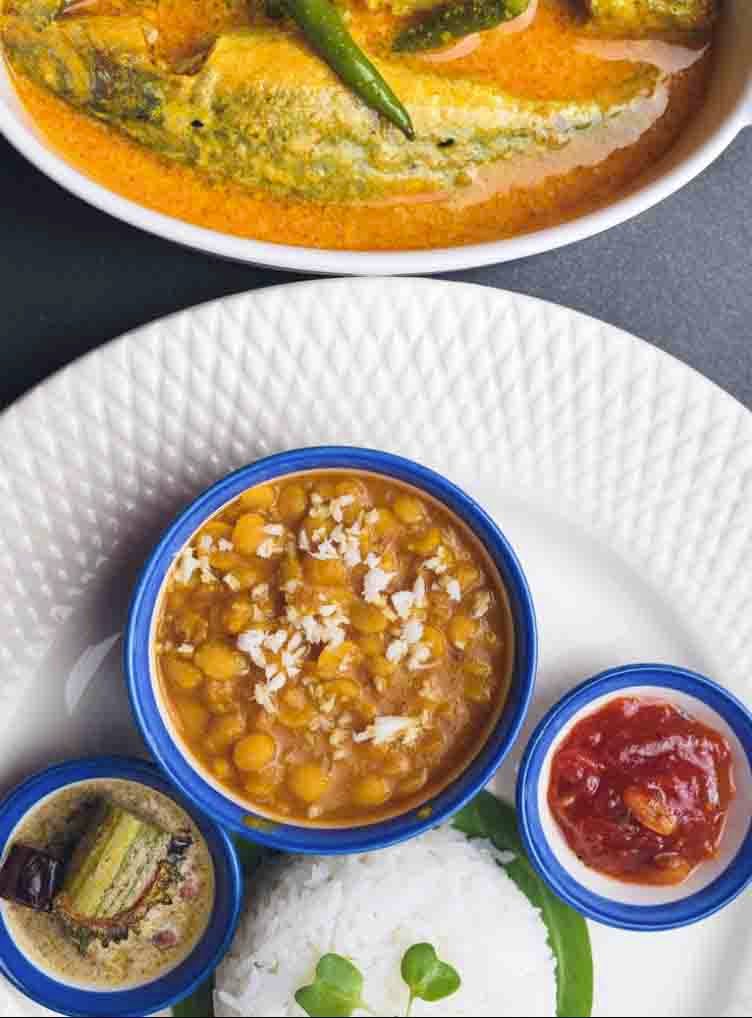 Shubho Nobo Borsho: Treat Yourself To The Best Bengali Food At These Restaurants In Mumbai
A Bengali is never separated from his food….okay, we just came up with the quote, but that's because we know how serious Bongs are when it comes to food. This deep food connection is what gets the rest of the world face to face with puchkas, kosha manghso and machher jhol.
We went around town searching for the best Bengali food, and here are our top favourites. Read on.
Bhojohori Manna
Calling all homesick Bengalis! This one's got authentic food that will transport you to the days you enjoyed mom's cooking. We suggest you start your meal with the Mutton Kabiraji Cutlet and Bhetki Rongpuri Fry and once the mood is set, get yourself some Bhetkir Kalia, Daab Chingri, Mutton Kosha and Luchi. End your meal with some mishti doi and Notun Gurer ice-cream and thank us later.
The Calcutta Club
Great service, interiors that remind us of the good old restaurants in Kolkata, soft music playing in the background, and all that authentic Bengali yumness to give you company- we love every little thing about this eatery in Oshiwara! For food, we can't pick a favourite because everything is so darn good. But if you're feeling too overwhelmed, a simple meal of luchi-kosha mangsho is enough to calm your soul.
Rajbari Rasoi
This casual dining establishment in Andheri is our comfort zone close to home. The service and staff here are courteous, and the interesting, cozy ambiance keeps us coming back for more. Visiting with the family or with a large group is a good idea, and if you're looking for food suggestions, you can easily order anything and everything off the menu. Fish chop and pulao-mangsho are our favorites.
Mustard
This one's a fine-dine restaurant that brings its legacy all the way from Goa. What's interesting to note here is that it serves both Bengali and French cuisines, and if you've been looking to celebrate a special occasion at a fancy place serving Bengali food, you've come to the right place! Jazz music, warm lighting and a lavish Bengali menu set the mood right for that perfect celebratory meal. Our favorites are the Alur Dum to Til-telkathi and Mangsher Bhaja.
Hangla's
This is a Bong's go-to place when they're craving for those egg-filled kathi rolls. When you miss your home-town, you don't care about the greasy, carb-filled cheat meal because all that matters is biting into soulful food that calms you down. On days we're feeling too low after a long day at work, we love to pick up a roll on our way back home….because it's like a warm hug that only the feeling of home can bring along.
Oh! Calcutta
This one's a family favorite for all those Bong dinners. The old-timers have been visiting since this restaurant opened, and you won't be surprised to see Bengali women in their beautiful celebratory saris, bindis and kajal, enjoying a hearty laugh and a meal of fish fry and murgi posto. We recommend reserving this one for a special occasion.

#LBBTip- they have branches in Tardeo, Khar and Andheri!
Ask Protima a question