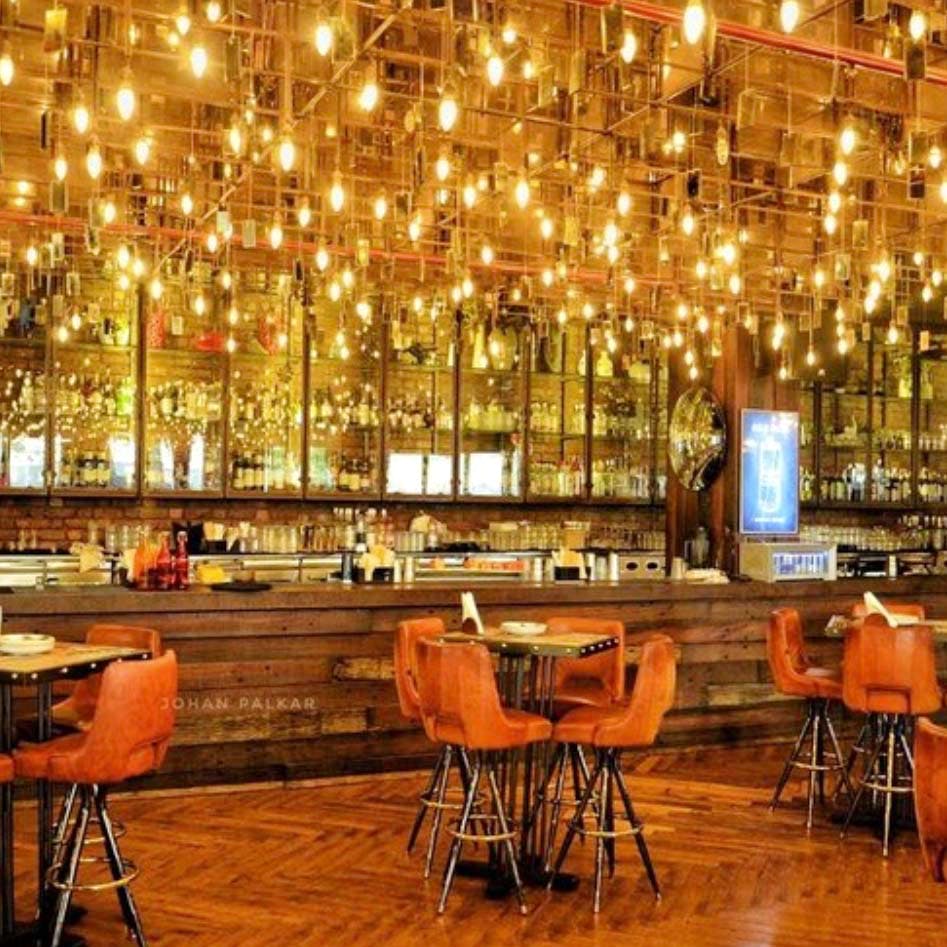 Bollywood In Your Hood: Here's Where To Head For Bollywood Nights In The City
Yes we all enjoy raging techno nights and psy gigs, and we absolutely love grooving to hip-hop tunes. But there are days when all that the soul needs is a glass of whiskey, some thumkas and good old Bolllywood beats. Here are our favourite places to head to in Mumbai for a good Bollywood night.
Door No 1
Easily one of Mumbai's best bars for music lovers, this swanky pub in Bandra plays retro tunes that draw in crowd from all over the city. It's a great place to bring out all those retro moves, pelvic thrusts and OTT expressions. If you're a true Bollywood fan, you absolutely MUST visit Door No 1 on a Thursday night.

Glocal Junction Worli
We usually head here early to settle into a booth with our food and drinks, because by the time we're on a well-fed and happy high, we're in the mood to bring the place down thanks to the kickass Bollywood numbers. If you're heading out in a huge group, this one's a fun recommendation. Head over on a Friday or Saturday nights to enjoy an evening of Bollywood remixes, both old and new and loads of dancing.

SodaBottleOpenerWala
Yes, SodaBottleOpenerWala has Bollywood nights! There's more to this restaurant than mouth-watering Parsi food and a quirky, cozy ambiance. We were surprised ourselves, but we ended up having one of the best Bollywood nights in town. Visit on a weekend for the old classics and retro tunes, and of course, LOADS of dancing.

99 Bollywood Bar
If you're a Bollywood fanatic, there is no way you can miss out on this bar. This space is all about Bollywood music, and has a huge dance floor to accommodate all your moves. Best part? They play Bollywood music all throughout the week! So when you're feeling filmy, head down to this bar in Khar and shake a leg

Tamasha
This is quite a popular pub in Lower Parel, and is known for great parties over the weekends. Visit on a Friday night to enjoy good old Bollywood music with a celebrity DJ, and some great food. They even have good deals on alcohol, making this a preferred choice of nightlife on a Friday night post 11:45 PM.

Comments