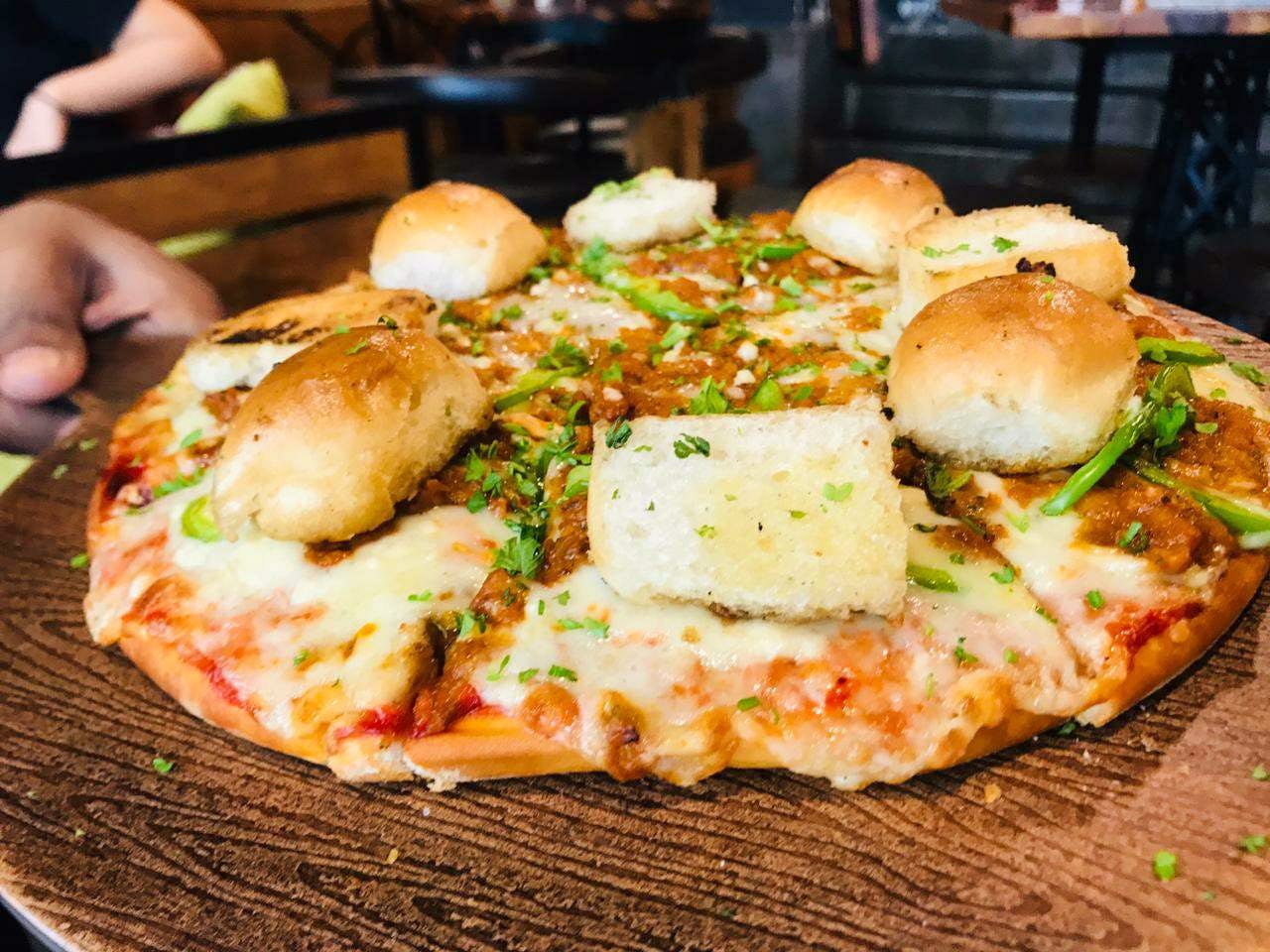 From Continental To North Indian, Stop By The Chocolate Heaven ASAP!
What Makes It Awesome?
Last week I went to The Chocolate Heaven with my friend and we ordered:- **Coffee** -Choco Latte: the coffee was made in front of me with high-quality coffee beans it was very warm and refreshing beat part of it was, it was raining outside and coffee in rain is just very heavenly combination. -Mochaccino: this was again very heartwarming and refreshing this was a lot more like hot chocolate. **Starters** -Aamch Bhaji Pizza: the pizza was very unique and cheezy and the topping over it was of Mumbai's pav bhaji as per name it was the best dish here also the presentation was amazing. Do try it. -Pesto Blooming Bread: it was the star dish of this cafe as per the staff over here the pesto sauce was very vibrant and the blooming bread was just amazing. -Cheese Fondue: this was just best thing here the cheese fondue came with 4 toppings sauteed vegetables, Garlic Bread, French Fries and potato poppers and the cheese was gouda cheese loved the presentation and the taste best topping to go with it is veggies and potato poppers. **Dessert** -Chocolate Mud Pot: the best freak shakes you will ever see it was full of chocolate and waffles best dessert to try if you love chocolate do try it!! Here strongly recommended. Ratings Food 4.5/5 Service 5/5
Best To Go With?
Bae, Big Group, Family, Kids
Also On The Chocolate Heaven
Comments