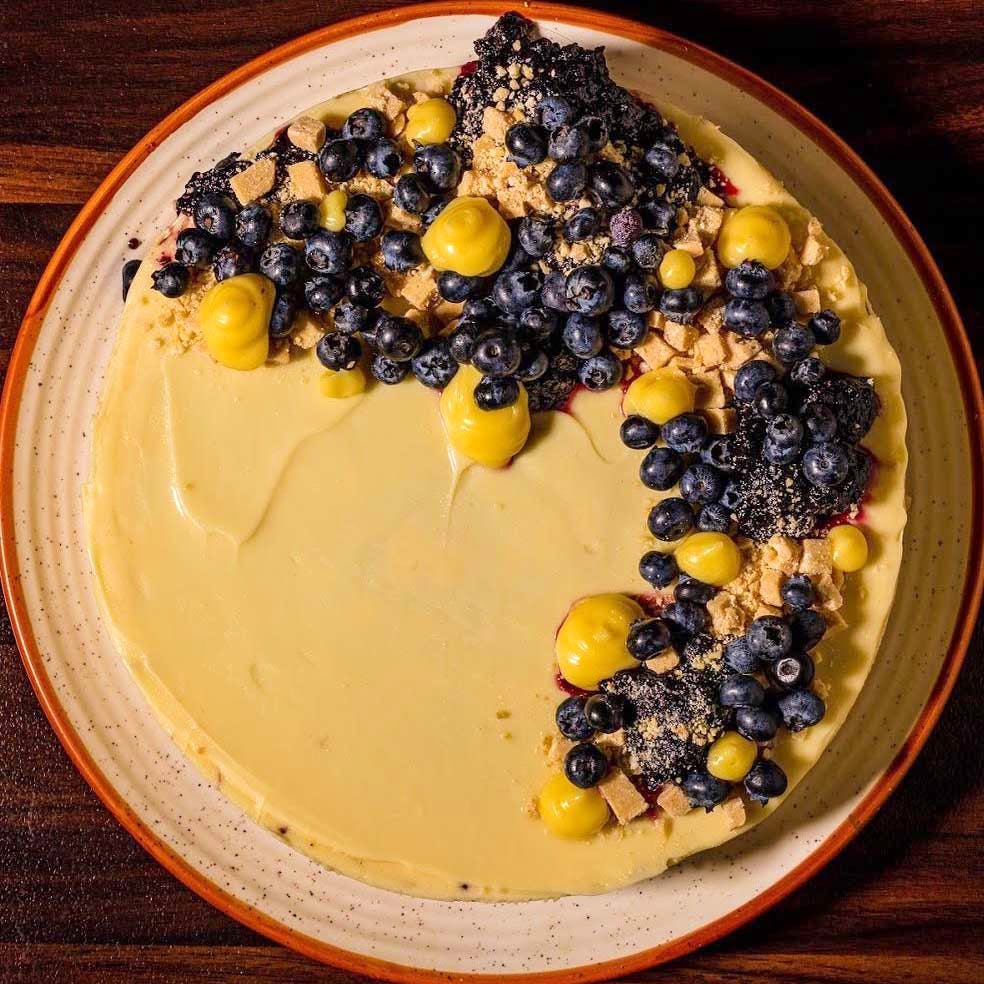 Love Cheesecake? Here's Where You Can Satisfy That Craving
Sometimes all that you need to make things all right is a delicious, creamy cheesecake. Here is a list of places that will help you find the most divine cheesecakes, just what your tastebuds have been craving for all this while!

Love and Cheesecake
This dessert parlour has multiple outlets in the city, and the loyal set of patrons swear by the dense, velvety smooth, well-set cheesecakes that are served here. With more than 30 different types of cheesecakes on offer, you can expect to bite into some super unique, unusual flavours here.
What to order: If you are overwhelmed with the choices, we recommend starting with the red velvet cheesecake.
Theobroma
It's not just the brownies that make Theobroma a household name for desserts. Tarts, tea cakes, cookies, macaroons, cupcakes, mousse cakes and cheesecakes make this brand perfect for those times we're feeling indulgent. The cheesecake here is quite the rage too; it is simple, well-set, well-baked and served topped with seasonal fruits.
What to order: Try the New York baked cheesecake here, it's a classic
Candies
The chocolate cheesecake and plain baked cheesecake are as indulgent as one could get- and they're also priced at an affordable rate! Head over to enjoy a dessert date, or an indulgent meal that ends with the velvety, rich cheesecake.
What to order: We think their sour cherry cheesecake is an absolute winner. This sells out early, so grab your slice fast
Bastian
They have an entire menu dedicated to cheesecakes, and it couldn't get any better than this! We're huge fans of the Ferrero Rocher cheesecake. They also have a keto option, and you can also order entire cheesecake cakes here. Reserve this for a special occasion since it's heavy on the pocket, but totally worth the experience.
What to try: We suggest you try the Ferrero Rocher cheesecake here
Cheesecake Republic
This dessert parlour is located in Goregaon, and is famous all over town for serving some of the best cheesecake in the city. Made with cookie dough, this creamy cheesecake is a lovely balance of flavours that is one of tastiest treats you'll find in the city. You can also place orders here for a cheesecake cake for your next celebration!
Psst! This is also one of the few places that serve savoury cheesecakes. We think that's pretty awesome.
What to try: If you love Nutella, why not try their Nutella Cheesecake. We hear it's a bite of choco heaven.
Guilt Trip
Guilt Trip slowly rose to be one of the best dessert parlours in Mumbai, and we too are huge fans! If cheesecake is what you're looking for, head over to have their Italian Velvet Cheesecake and Peanut Butter & Banana Cheesecake- the softest, smoothest cheesecake you can dig into! Watch out for their season special cheesecakes too!
What to try: Try the Italian Velvet Cheesecake
Leo's Boulangerie
A classic old school bakery, this dessert parlour was started by the same guys who own Café Leopold. While the savoury snacks here have a loyal fan following, we're huge fans of their cheesecake! The lemon baked cheesecake and Leo's special cheesecake come highly recommended, are super easy on the pocket too!
What to try: We suggest you try the Leo's Special Cheesecake as it's their signature one!
Smoke House Deli
The baked Philly cheesecake at Smoke House Deli is one of our personal favourites; every meal here ends with an order of this cheesecake, and for good reason. Smooth and decadent, this baked cheesecake is velvety rich, not too sweet, and super indulgent. If you're in the mood for a dessert date, this cheesecake paired with coffee is a great idea!
What to try: Baked Philly Cheesecake, obvs!
Daniel Patissier
We love a good, fluffy Japanese-style cheesecake. And Daniel Patissier in Bandra's Pali Hill is a great little bakery that makes one of the most delish ones we've tried. Their cheesecakes are sharable, and we suggest you take one with you and share with fam and friends.
What to try: We totally recommend the signature Daniel's Cheesecake. It's oh-so-simple, but oh-so-good!
Comments