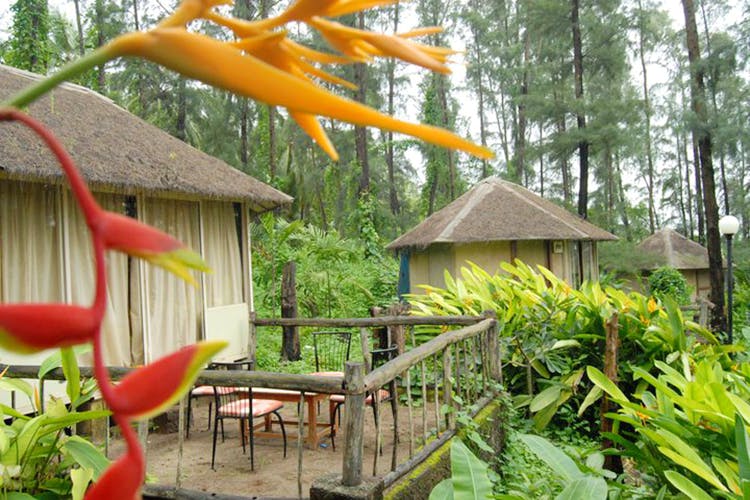 Longing For A Change? Head Out To These Resorts Near Mumbai For A Luxury Getaway
Ten-Second Takeaway
Living in the city, whiling away our lives trapped in this never-ending rat race in pursuit of notes, we're all itching take a much-deserved break, travel and explore. So, we decided to relieve your spirits and put together a list of the best luxury resorts near Mumbai, for you to lean back, relax and enjoy the change.
Hilton Shillim Estate Retreat and Spa
Located around two hours away from Mumbai, this resort, cradled in the lap of the Sahyadri range, is one of the most perfect places for a detox. All food, sourced from farms, are organic and there are 17 therapy rooms with more than 100 different kinds of treatments. Spread over 70 acres, this luxury resort has over 99 villas to choose from, 15 of which have personal swimming pools attached. Each villa also has its own personal butler to cater to your needs. Apart from this, there's a jogging track as well as a cycling track, a meditation cave, a yoga pavilion and loads of other amenities. The villas, which would lighten your pocket by INR 10,000 a night, re-define style and comfort with state-of-the-art decor and furnishing. Luxury, you were saying?
Horseland Hotel And Mountain Spa
This family resort, situated in Matheran, is resplendent with facilities that promise of a comfortable, relaxing holiday, complete with a swimming pool with a waterfall bath, jacuzzi, spa and massage facilities. Pool-crossing, Burma bridge, Aqua-Zorbing, Horse-riding and trekking are also some of the activities that you can take part in, here. After a fun day, you can chill at the in-house disco, indulge in some playful karaoke, have camp-fire nights or even go to the casino, for that matter. For people living in Mumbai or Pune, Horseland is even prepared to send a car to pick you up right from your doorstep. Packages start at INR 7000 per night. Check it out!
Exotica, The Beach Resort
Exotica, The Beach Resort is located on one of the spectacular beaches along the Konkan coastline, called Diveagar. This resort comprises comfy cottages and is surrounded by suru trees, moving gently all day long due to the cool sea breeze. Spend your days swimming, chilling on the beach or playing table tennis, or simply relaxing on the hammocks, with the spectacular view of the wide sea in front of you. You can attend the day-picnics organized by the resort, or if you're a solo traveller, just set out by yourself and explore the Janjira fort nearby, or even the temples around. During the weekends, two nights here would cost you INR 12000. This resort is around 180km from Mumbai, and for more details, click here.
Holiday Aapke Liye
This resort with quite a quirky name is located on the banks of a river and comprises villas right out of an Enid Blyton novel. A heaven for those who always dreamt of living in the countryside, this resort also boasts of amenities like private pools, jacuzzis, entertainment units and the likes.
Located near Khopoli, it's only 70km from Mumbai, which means that you'll reach the beautiful resort within 1.5 hours. A night at one of these 3 bhk villas would lighten your pocket by around INR 15000, but hey, it can house more than 10 people at a time! So what are you waiting for? Drop a text to your buddies or give your family the news and get ready for a relaxing weekend.
Seeyona Yacht Resort
Apart from multiple other features, the most quirky thing about Seeyona Yacht Resort is that it has the shape of a yacht and overlooks the backwaters. Complete with lakeside-view rooms and a tranquil atmosphere, this resort is the perfect place to read or write, have a peaceful weekend and simply look out towards the glorious view and relax. If you want to save the relaxing for later, head out and explore the nearby vineyards, explore the lakeside, have a meal at the popular deck-side restaurant they have, or even attend one of the movie screenings at the amphitheater. A room for two here would cost around INR 5500, so whenever you feel exhausted and drained by your daily schedule, head out to this tranquil heaven and before you know it, you'll be relaxing by the lakeside.
Comments