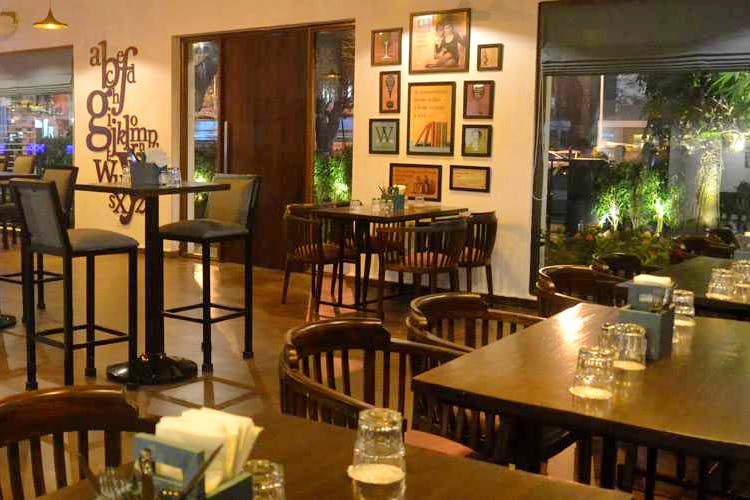 Sushi To Pizza: This Area Has 6 Of The Finest Eateries We've Been To
With the expansion of Mumbai, there is a greater chance of restaurants opening up in the suburbs starting from Bandra and going right up to Kandivali in the west, or up to Thane in the east. Yet, Churchgate has held its own with people still coming from various parts of the city to sample food at some iconic restaurants, as well as the new crop that's taken shelter in Olde Bombay.
Here are some of our favourites from Churchgate:
Pizza by the Bay
Originally called Jazz By The Bay, Pizza by the Bay has always been a fancy-ish diner overlooking the sea. Enjoy some thin crust pizzas, along with healthy salads and desserts. Oh, and don't forget to take a walk on Marine Drive after. And when entering or leaving the restaurant, do read their sassy 'talk of the town' board. It's hilarious!
Cuisine: Italian
Must Try: Kale Quinoa Salad, Meat Ultimo Pizza, Bombay Masala, Chocolate Lava Cake.
Umame
One of the best Asian restaurants in the area, Umame is popular amongst those who live in SoBo, primarily because it also has Jain variants of the cuisine available. Also, it is a fine dining experience that you must experience at least once in the city.
Cuisine: Pan-Asian
Must Try: Jasmine Rice, Khau Suey, Sushi Platter, Thai Palace Green Ticket
Mockingbird Cafe
Located a stone's throw away from Churchgate station, Mockingbird Cafe has managed to hold its own despite being alongside some of the oldest restaurants in the city. It's considered a must-visit especially if you want a peaceful time with loved ones. And yes bookworms, there's a cute corner with books and a bean bag. So, may be check that out post your food.
Cuisine: Italian
Must Try: Assorted vegetable tempura, steamed baos, deep dish pizza, traditional dhansak with brown rice.
Gaylord
This iconic eatery and fine-dine needs no introduction. Established in 1956, Gaylord was one of the first standalone restaurants in the city. Known for their authentic and flavorful Mughlai cuisine, this eatery has a huge bunch of loyal fans till date. Apart from the food, their bar has got the finest choice of wine and spirits from across the world. And hang on, have you even checked out their bakery? *yum!*
Cuisine: North Indian & Continental
Must Try: Vegetable Irish Stew, Lobster Thermidor, Lamb Stroganoff, Butter Chicken,Biryani.
Foo Town
Foo is a melting pot of culinary cuisines. They've got a mix of multiple Chinese, Japanese and other Asian cuisines, each with lip-smacking delicacies. Apart from their lip-smacking cuisine, we're in love their wonderful vibe. It's spacious, well-lit and simply pretty!
Cuisine: Asian
Must Try: Sashimi, Foo Broccoli Dumplings, Duck Dumplings, Japanese Fried Rice, Black Marble Sesame Cheesecake.
#LBBTip
The iconic ice-cream parlour, K. Rustom, is just a walk away from most of these restaurants. So, may be leave some space for their lip-smacking ice-cream sandwiches.

Comments