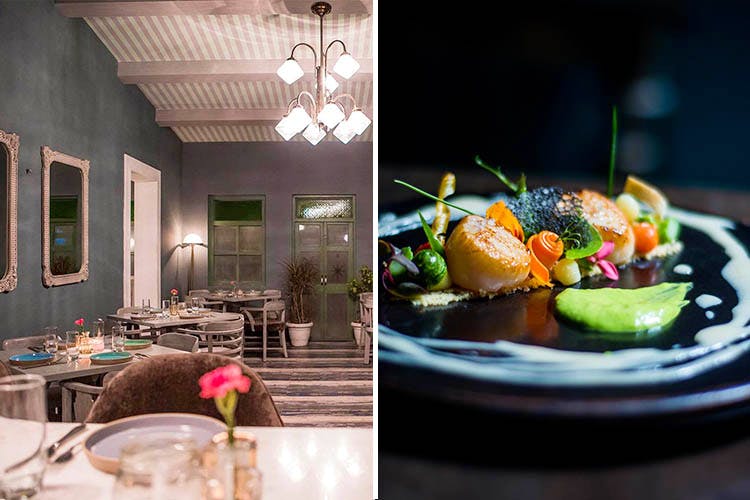 French Food To Desi Delights: Hit Up These 5 Restaurants In Worli
With a sea face that's picture-perfect to a fort in the north, Worli accommodates the affluent and the working class alike. Catering to this need, there are a number of interesting eateries that are flourishing here, from the old to the new. Here are five of our favourites restaurants in Worli for you to check out.
Glocal Junction
Huge, with great interiors (gold, bronze and wood) and music, Glocal Junction serves up global flavours with cuisines like North Indian, European and even Continental. They also have karaoke and live music.
It has an interesting bar menu with beer costing INR 150 a pint approx. They also have a separate section for Jain food.
Don't miss: Biryani risotto, chaat, wood-fired pizza, street food collection.
Flora Restaurant
Smack in the middle of Worli Naka is the oldest Chinese restaurant in the city called Flora. With a green Chinese-style roof and close seating, it offers you sumptuous, crispy, pan-fried and even steamed delicacies that remind you of the best day you've had so far. Their portions are pretty large, so it's value for your money. The staff is friendly and is always ready to suggest their innovative options.
Don't miss: Spring rolls, corn curd, momos, pot rice.
Copper Chimney
Been craving North Indian and are in the area? Head to Copper Chimney, for a great culinary journey that celebrates food from these regions. Established in 1972, this restaurant has fed and watered legends in their time. You can take your pick from their tandoor section to biryanis, kadhai options to even traditional Indian desserts.
Don't miss: Raan, kebabs, biryani and more.
The Bombay Brasserie
Originally launched in 1989, Bombay Brasserie had its outlets across the country but shut shop in Mumbai in 2002. It finally opened after 15 years (thank God!) and has been serving wholesome food since then. An all-day diner, it serves experimental and fusion Indian food, along with some great cocktails and other drinks. Their décor stands out, and it helps that it is so spacious!
Don't miss: Andhra chicken, Naga ghost pepper wings, Calcutta club fish fry, Mario's mango prawns & coconut rice.
Slink & Bardot
This Parisian eatery at Worli gives you authentic French food with a twist. It isn't the easiest place to find; it's just off the Sea Link in Koliwada. Once you enter, you're sure to have a great time with their unique food and drink pairings.
Don't miss: Tartines, lamb croquettes, seared scallops, charcuterie.
Comments