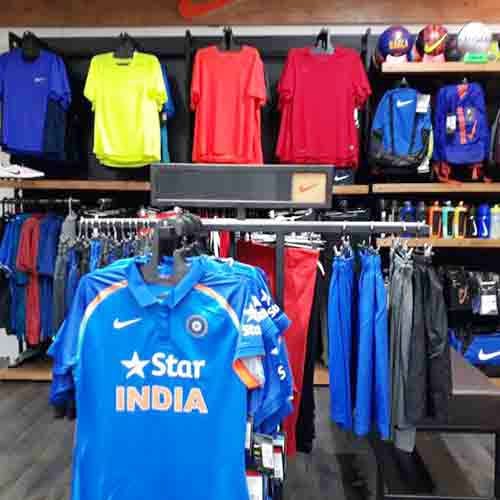 Get Your Gear: A Beginner's Guide To Mumbai's Best Sport Shops
Are you a sports freak? Do you enjoy playing different games, working out, or simply going on adventurous trips? And just for that, are you looking for the right gear, but finding it difficult to locate stores that stock it all? We've curated a list of sports shops in the city that will take care of each of your sporting ambitions.
Yogi Sporting Goods
This shop opened doors to sports enthusiasts in 1998 in Borivali. The shop was made to principally cater to the necessities of Yogi Cricket Club. However, it attracted more cricket academies to cater to and today, Yogi Sporting Goods remains one of the best stores supplying cricket and other sporting goods to many cricket academies, sports institutions, schools and colleges, and MNCs in and outside the country.
They have expertise in making niche products according to an individual's requirements. They have gear for more than 20 sports and over 90 brands are available with them. They have gym equipment, fitness bands and watches, indoor sports goods like air hockey and foosball tables, sports books, games and CDs. That's a lot on offer in this store at Gorai, Borivali West.
Decathlon India
Established in 1976 in France and spread over 26 nations, at Decathlon they put development at the heart of the exercises. From novices to experts, their items are for all. More than 5,000 items covering more than 50 sports, Decathlon offers a couple of basic elements which incorporate best esteem for cash and no trade off on the nature of the item. They additionally offer both free returns and trades managed by an energetic group who can cure issues without taking much time. Decathlon Group owns about 20 brands.
The stores here are located at R City Mall, Atria Mall, Ghatkopar, Ghodbuner, and Thane.
The Champion Sports
Established more than 10 years ago, The Champion Sports was one of the first sports equipment shops in Borivali. Today, The Champion Sports is known by most people across the city, and even has customers who travel all the way from town. The top floor houses sports footwear and apparel for both, men and women. Name a sport and they have every little accessory that you'd need to play it. Be it everyone's favourite cricket and football, tennis, badminton, squash or even swimming, they have it all.
They deal in both, well-known as well as indigenous brands. Fitness freaks, they have your favourite whey protein too. While they might not have fitness equipment such as treadmills, they have a variety of dumbbells, ab rollers and therabands to provide you with enough inspiration to get into shape.
Sports World
This is one of the most well-known sports shops for sports goods. They have all international brands in their kitty. In case you are looking for something obscure, this shop might have it.

Metro Sports
Whether you want to channel the hockey star in you or just need a costume for your swims, Metro Sports has a wide range. Located in Chembur, they have people coming in, old and young, buying sports goods and apparel. They have a large selection of basketballs, volleyballs and more.

Selection Sports
This one's located near the Azad Nagar Metro station in Andheri, and is a huge store with premium brands (they also keep their inhouse equipment) selling high quality treadmills, dumbbells, jerseys, sports gears, indoor and outdoor games, cricket kits, and more than what you'd expect a regular sports shop to stock up on.
Comments