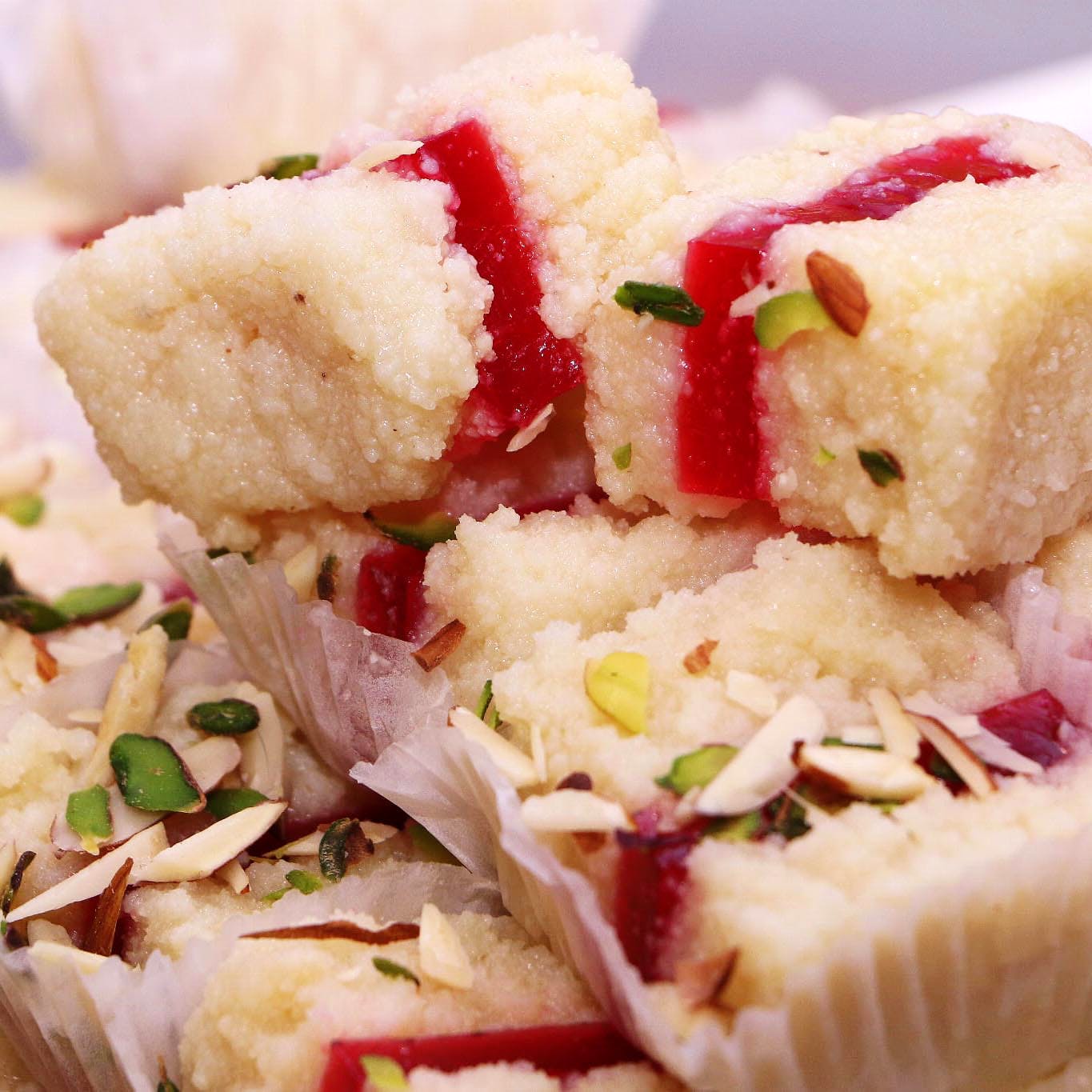 A Sweet Symphony: We List The Best Sweet Shops In Mumbai
"Muh meetha ho jaye?" None of our festive or special occasions are complete without this phrase. Be it Diwali, a small or big victory or an anniversary even.
Despite millions of sweet shops across the city, some have really stood out with their excellent quality. These stores have welcomed generations of people, ranging from those celebrating an occasion to those looking to grab a quick, economical bite. Here, we look at some of the best sweet shops across Mumbai.
Tewari Bros., Multiple Outlets
Tewari Brothers has been around since the turn of Independence when Shri Banwari Lal Ji Tewari made the journey from Uttar Pradesh to erstwhile Calcutta and opened the sweet shop. Tewari Bros. has since been hailed for the quality of food they serve and thus holds the distinction of being an ultimate destination for anyone with a sweet tooth, across India.

Must-Try: Motichoor ladoo, malai peda, paneer jalebi, samosa chaat, dahi pakori, chole puri.
Parsi Dairy Farm, Marine Lines
Parsi Dairy doesn't need any introduction. Established since 1916, this place has laid down the foundation for full-fat milk being used to make dessert. Alongside, they sell fresh milk products like paneer, ghee, dahi, fresh cream and more.
Must-Try: Malai lassi, kesar pista kulfi, suterfeni, halwas & jalebi, gulab jamun, kulfis.
Shri Gangour Sweets, Multiple Outlets
Beginning in Indore, Shree Gangour expanded to Mumbai with its sweets and snacks. A hub for rich, varied snacks, Shree Gangour relies on the heavy, rich excellence of its sweet dishes to present Mumbaikars with an eclectic choice. You can savour some excellent sabzi-kachori, jalebi, pani puri and dhoklas here, all of which will certainly put a bright smile on your face.

Must-Try: Jalebi, blueberry muffin, kesar pista steamed sandesh pastry, sweet potato gulam jamun cheesecake.
MM Mithaiwala, Multiple Outlets
Popularly known for its creamy lassi, M.M. Mithaiwala is a reputable brand with an excellent presence across Mumbai. This place is perfect if you want to grab a quick bite and are in the rush, but still want give in to your cravings. Be sure to try out the gulab jamun as well!

Must-Try: Assorted laddu box, jalebi with fafada, kesar lassi, Mysore pak, ice halwa, kesar ghevar.

Brijwasi Sweetshop, Multiple Outlets
A well-established sweet confectioner, Brijwasi continues to reign this market since the last 60 years. Popularly known for their fresh mawa and pure ghee sweets, Brijwasi promises premium quality and efficient service. In fact, they claim that each and every ingredient of their - from dry fruits to ghee - is sourced from the best place in the world.
Over the years, they are even bringing in innovation as well. For instance, they've introduced sugar-free and diet sweet.
Must-Try: Kesari peda, naryal and chocolate barfi, malai ghevar, golden cake, chocolate roll.
D. Damodar Mithaiwala, Dadar
Located near Dadar TT Circle, this pre-independence era sweet shop doesn't offer any seating and is only a takeaway joint. They serve various kinds of sweets and farsan items. Some of their popular savoury items are samosa, pattice, dhokla etc.
Must-Try: Kaju katri, malai gota, badam pista halwa, white ice halwa.
Fun Fact: They were one of the first shops in Mumbai to start selling Bengali sweets, for they had Bengali karigars come in from Kolkata.
Tawakkal Sweet, Byculla
Founded in 1955, Tawwakal was originally a small shop that sold delicious, traditional recipes that were handed down through generations. Today, 62 years later, Tawwakal is one of the most loved sweet shops in Mumbai. And trust us no visit to Muhammad Ali road is complete without a firni or some malpua from this shop.
Trying to keep things a little less indulgent? Go for their date and anjeer-based sweets. They're sugar-free!

Must-Try:Mango firni, mawa jalebi, hot malpua and their iconic sutarfeni
Sweet Bengal, Multiple Locations
Sweet Bengal quite literally takes the sweeter part of the Bengal and brings it to Mumbai. This place has an amazing variety of sweets and each and every sweet has a unique taste, no two sweets taste the same. While Bengal and its sweets have been uniformly revered across the nation, Sweet Bengal aims to bring this to other parts of the country. You get exotic Bengali sweet dishes like kheer kadam and the very famous mishti doi – dishes that taste surreal but are hard to nail.

Must-Try: Misti doi, kheer, rosomalai, kala jamun.
Meanwhile, check out our list of popular joints in the city for authentic Bengali sweets.
Adarsh Mithai Mandir, Grant Road
Nestled in the busy streets of Grant Road, is this little sweet shop with a bright board which reads Adarsh Mithai Mandir. You will spot this store right outside the Grant Road vegetable market. From assorted sweets to curating special packages with sweets - Adarsh Mithai Mandir is pretty popular amongst the people living in the vicinity.
Must-Try: Bundi Ladoo, jalebi, mawa boi, soan papdi, malai peda.
Jhama Sweets, Chembur
First established in 1950s, Jhama Sweets has a small and humble start in Chembur. The sweet shop which started off with only 8 sweets today offers around 200 types of sweets, namkeens and chocolates. Since it's establishment, they've been known popularly for their gulab jamun, Rajasthani kalakand and sev bhavri.
Must-Try: Apart from the ones mentioned above, you can go for their mawa peda, soan papdi, kaju rolls.
Comments