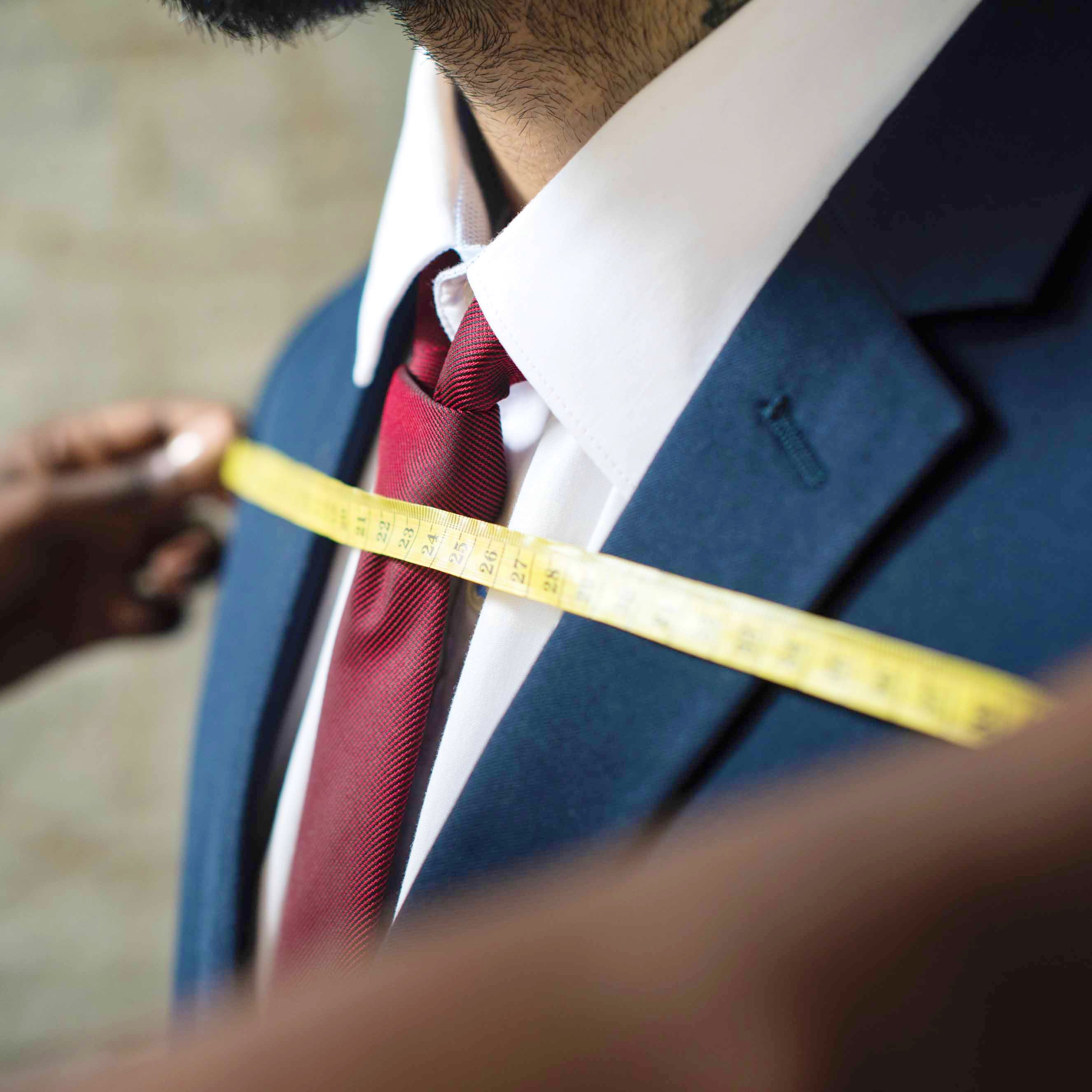 Stitch It: Our Guide To The Best Tailors In Mumbai
From designer copies and runway looks to casual daily wear outfits, these tailors in the city will help you turn those outfit dreams into reality.
Shabnam Ladies Tailor
Your friendly neighbourhood tailor is here. This tiny shop is a favourite among the Punjabi community in and around Andheri. They are known to stitch up a beautiful suit piece customized for you, in just a week's time. You can call them on 9820652387.

#LBBTip – Ask around for Ahmed Master.
Manish Jolly
The wedding season is in full swing, and every occasion demands an attire that's as worthy. Love the blouse Deepika wore in Ram Leela? Hop over to his store, and get that exact same design! This store has been around for more than 27 years, and they deliver nothing but quality.

#LBBTip - Wedding season is a busy time at Manish Jolly, make sure to put in your design well in advance.
Just Men
This spacious and warmly lit store has designs ranging from vintage styles to the latest runway trends. They don't just cater to various styles, they also have a wide variety of materials like woolen blends, linen, cotton and cashmere fabrics among others. Suit up guys, we just found you the go-to place for all your party needs!
Art Of Zari
Weddings bring along with them a whole bunch of wedding outfits that you cannot repeat and a whole bunch of bills. Art of Zari has a stunning fix to your budget problems. You can take your older, stitched outfit and get it embellished with gotas and patchwork, or get the embroidery done. You get an awesome look with the best budget, we promise.
Khan Boutique
On a short timeline to get that perfect outfit ready? No need to fret, the tailors at Khan boutique will get your design ready in a single day. That's right. One day! Next time you need something stitched for those last minute functions, you know where to head.

#LBBTip - Head over to the store keeping all your materials and designs ready.
Parmar Tailors
Their family-run business that has been around for half a century or more. The space might look all modest and the equipment might be all rustic, but their creations are the bomb! Right from Bollywood celebs to stylists and designers, people flock outside Parmar to get the best of dresses and anarkalis stitched. The services are cheap, and if you visit the shop, make sure you have a design in your mind (a sketch of it would be much better) You can call them on 8286242698.

Hitesh tailor
Located in the bustling Hill Road in Bandra, this shop is where you should head to if you're looking for nothing less than a red-carpet look. When you're aiming for nothing short of a red-carpet look. They're masters in making stunning gowns and dresses that you've always dreamt of wearing on your friend's wedding. Hit them up on 9833239544.

Jeans King
Bought yourself plain jeans and want some pretty customization on it? Trust Jeans King in Juhu with your pair. They also stitch jeans for you from scratch. Apart from this, they are also a pro at cutting out some fashionable skirts and tops. And they'll take orders for anarkalis and gowns too (on special request) You can call them up on 9930625382.

Comments