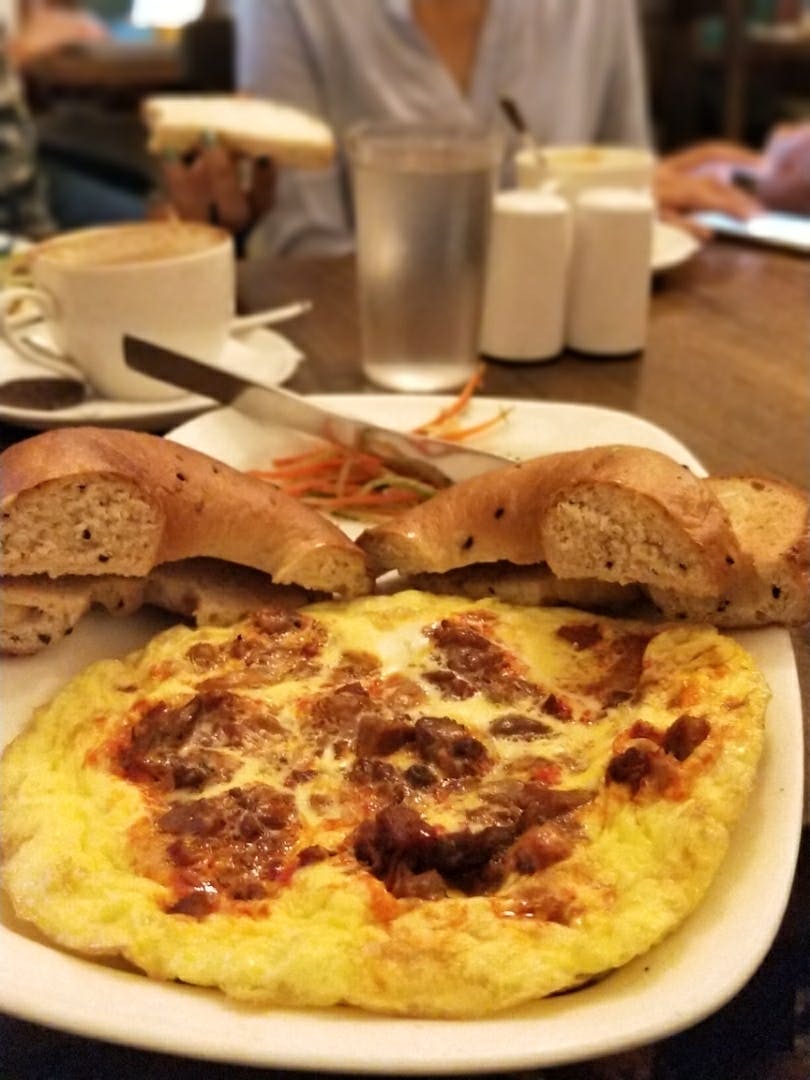 Big Night? Vanquish The Hangover With A Chorizo Omelette From The Bagel Shop
What Makes It Awesome
The Bagel Shop is the perfect joint for your post-drinking breakfasts. They have a huge selection of bagels, obviously, but they also do mean eggs. I tried the Chorizo omelette, and it came with a huge bagel and a very generous helping of cream cheese. The omelette was decadent and stuffed with crispy pork but wasn't gross and greasy. I highly recommend this for your next late brunch.
What Could Be Better?
The wifi wasn't working, which was a little annoying.
What's My Pro Tip?
The dashboard near the loo has a lot of cool announcements for gigs and other city events. Check it out next time you're in line.
Comments