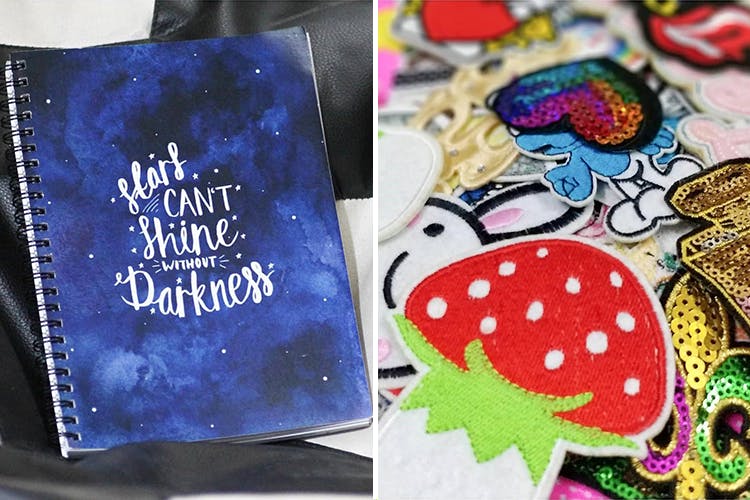 So Charming: Get Yourself Pinterest-Worthy Gifts Starting At INR 99 From This Brand
Shortcut
We all love wearing charms and bracelets. Not only do they accentuate our outfits, they often make for good conversation starters as well. Bling55 is an answer to all the small and cutesy things, that make for excellent return favours.

What Makes It Awesome
We often get stuck when it comes to deciding favours for a gathering, and even more if there are budget constraints. Then either we end up compromising on the quality, or we just give up on the whole idea altogether. But fret not, friends for we have discovered Bling55 – single solution to most your gifting woes, and scoring trendy accessories.
They have everything we all like - from funky keychains to miniatures, to neckpieces, rings, bracelets, notebooks, dust plugs, funky iron-on patches and what not. If you stumble upon their website or Instagram, you are likely to spend a lot of time scrolling.
The things that stood out for us are their cabochons which are both available as neckpieces (INR 150), and rings (INR 99). Then their range of bracelets is rather wide with plain sturdy one for INR 99, and the ones with charms for INR 140. They also have dust plugs (a silicon plug that plugs the audio jack of your phone to protect it from dust) with fancy hangings starting at INR 70. And then they also have quartz neckpieces for INR 99 for all the good vibes you need.
And this is not it. There are way more things they have in their kitty that deserves to be checked out. And they customise things too.
Pro -Tip
Bling55 delivers exactly what it shows on their website. And for the same reason, they don't support the idea of exchange and returns. We recommend clearing all your queries before you place your order.