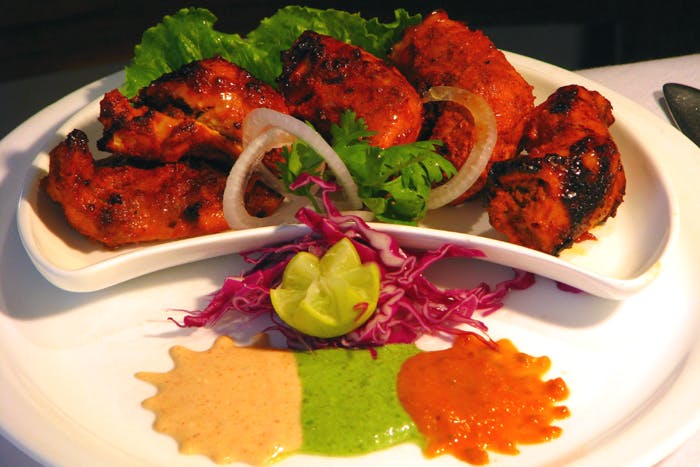 Bohri Mohalla And Beyond: Here's Where To Eat Bohri Food
Do you love Bohri food or have been waiting for a chance to try it? Check out our list of classic eateries from the bylanes of Bohri Mahulla to the streets of Bandra. Besides home kitchens, there's plenty of places you can try this amazing cuisine.
The Bohri Kitchen
Started out a home dining experience, Bohri Kitchen has over the years evolved into a delivery kitchen that serves up delicious specialties from the community kitchen. On the menu are favourites like the smoked mutton samosas that are best had with a squeeze of fresh lime; hearty traditional Bohri dum gosht biryani; and the mom-made kali dal. What's interesting is that they have the traditional thaal served in a single portion too - essentially a great way to sample their house specialties even if you're dining alone.
Meal for two: INR 600-700
The Thal Co.
Anyone who has had the pleasure of dining in a Bohri household knows the joys of eating from a traditional thaal. This community style of eating means a variety of dishes from sweet to savoury are all served on one huge platter or thaal. Everyone digs in and shares from the same platter. And if you want this experience too, you can grab your gang or the fam and head on over to the Thal Co. You can choose from a variety of starters and mains here like the Hungama chicken, Bohri biryani, mutton khichda and more.
Meal for two: INR 800
Kaka Kaki
Kaka Kaki is a small, family-run establishment which has a limited number of seats. Originally started as a delivery-only business, the cafe now offers the traditional thaal dining experience. And it's all about community and fostering a sense of togetherness with your fellow diners while sharing a delicious meal. Dig into creamy chicken tikka, dabba gosht, and mutton biryani while here. Their curated menu changes weekly, so we'd call up to see what's new!
Meal for two: INR 500
Surti Bara Handi
Surti Bara Handi in Bohri Mohalla is a Ramzan classic for everyone who takes an epicurean tour of the neighborhood during the month-long celebrations. And best of all, they are available all year round too. This tiny hole-in-the-wall joint serves up the classic slow-cooked meat dish which is painstakingly cooked over coals for up to 10 hours. The melt-in-the-mouth meat with rich gravy is best serves with fresh, soft naan bread, and we're a fan!
Meal for two: INR 400
Badri Caterers
Badri Caterers is a classic on the catering circuit. If you've been to a Bohri wedding, chances are you have eaten their delicious preparations. On the menu, you'll find classics like the mutton biryani, khichda, dal ghosht and more. If you're planning for a particular special occasion, they'll customise the menu for the same.
LBBTip: M Dilawar is another well-known caterer with a similar menu if you're looking for an alternative option.
Comments