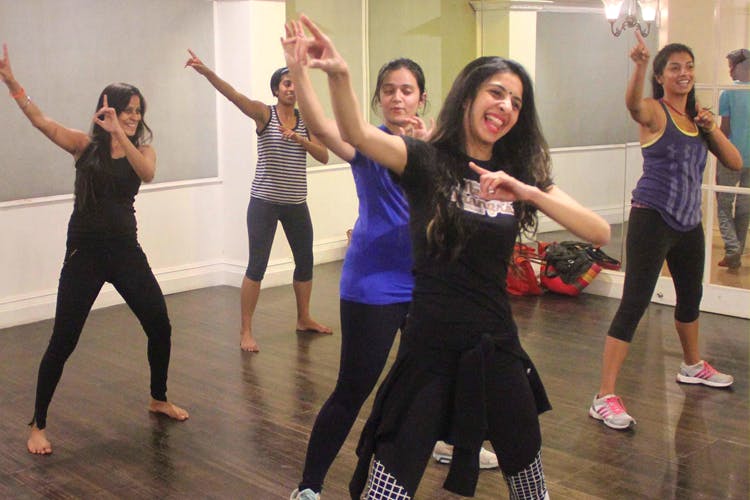 Let's Nacho: Fitness Classes For Those Who Only Dance To Bollywood Music
Gone are the days when working out or getting fit meant torturing yourself for hours on end. Enjoy every second of your exercise plan with these crazy fun Bollywood classes which mix dancing, loud music and losing weight in the best way possible. Let's nacho!
Bollybics
At the Arts in Motion studios in Sion, they do believe that Bollywood makes everything brighter. Check out their Bollybics classes for an intense and effective aerobics session. It will make you sweat, but you won't be counting down the time because it will be so much fun. Bollybics is their trademark class in which they use all sorts of music-Bollywood, 90's pop remixes, and even some soulful tunes for warm-up and cool-down.
When: 6 PM to 7 PM and 9 PM to 10 PM on Monday, Wednesday and Friday; 11:30 AM to 12:30 PM on Tuesdays and Thursdays.
Price: A drop-in class is for INR 600
Bollywood Aerobics
Nittro Bespoke Fitness is a pure-oxygen gym in SoBo and they have both Bollywood dance classes and Bollywood aerobics, making it slightly more arduous than the regular dance class.
When: Wednesdays, 7 PM (for an hour)
Price: INR 1,200 per session
Bollyburn
There's a studio called Way of Life in Kemps Corner that has certainly embraced the mad, Bollywood way of living. They hold both dance classes and dance workouts at this studio, but their most popular class is the Bollyburn. This is a bit like Zumba, wherein high energy dancing, and a set workout regime is taught on different Bollywood songs.
When: Every Sunday, 11:30 AM to 12:30 PM
Price: A single session is for INR 450, a package of 6 classes costs INR 2,700
Bollywood Boom
Temperance, a gorgeous studio in Bandra takes these Bollywood classes that give your workout that extra push. This workout focuses on cardio, and has the Bollywood steps we all love doing at parties, just with more intensity and aim. It helps in toning up and tightening muscles in the body.
When: Monday, Wednesday and Friday, 7:30 PM to 8:30 PM
Price: A single class is for INR 500, and a plan of 8 sessions is for INR 3,000
Comments