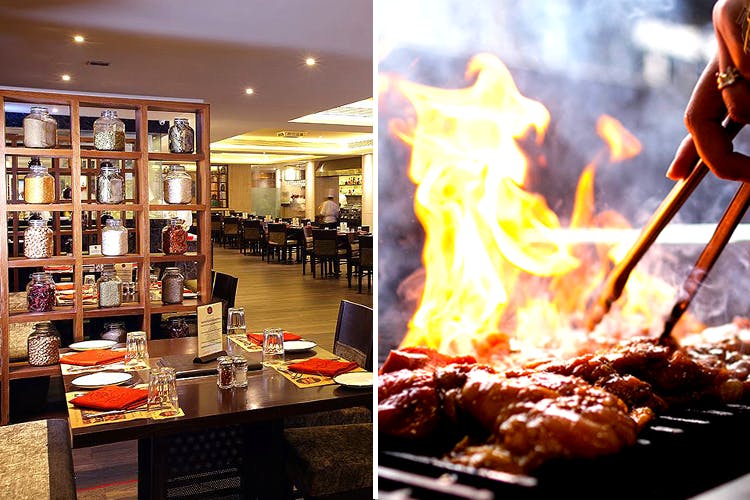 Wish Grills, Buffet & More: This Mumbai Eatery Is A Carnivore's Paradise
What Is It?
Friends who love to meat, we've found just the right place for you. Bombay Barbeque at Khar (and at many other places) is a dream come true for carnivores because it literally has it all- unlimited barbeque (there's a wish grill, you gaiz) and an unlimited buffet. Now that we've got your attention with this, allow us dwell a little further and tell you just exactly why you cannot skip visiting this restaurant.
Eat All You Can
We don't know why it took us so long to tell you about Bombay Barbeque, but now that we've discovered the awesomeness that it is, we' d love to spread the joy. So first of all, they have a crazy deal where you can get an unlimited barbeque, an unlimited buffet (all non-veg) and a round of drink for just INR 849 (the veg variant is for INR 749). How frickin' brilliant is that? This is a lunch offer (that's what you need) between Monday to Saturday and we couldn't be happier.
Coming to the food, well, eat all that you can. They've got it all from you delightful desi treats such as chaat, kebabs, biryani and more, to a live pasta counter, and a Mongolian grill aka the wish grill, where you can get your favourite meat cooked right in front of you. They have a vast variety of fish and meat options, and in most cases, you're so full with the starters, there's absolutely no room for the main course. So we recommend you take your time and eat, don't be in a hurry to get it all.
For desserts, too, they have a huge list ranging from pastries to a live jalebi counter, so ensure you have enough room for this.
So, We're Saying...
Bombay Barbeque has outlets across the city, so pick your nearest one and make your way there. Just make sure you go in with a large appetite.
Comments