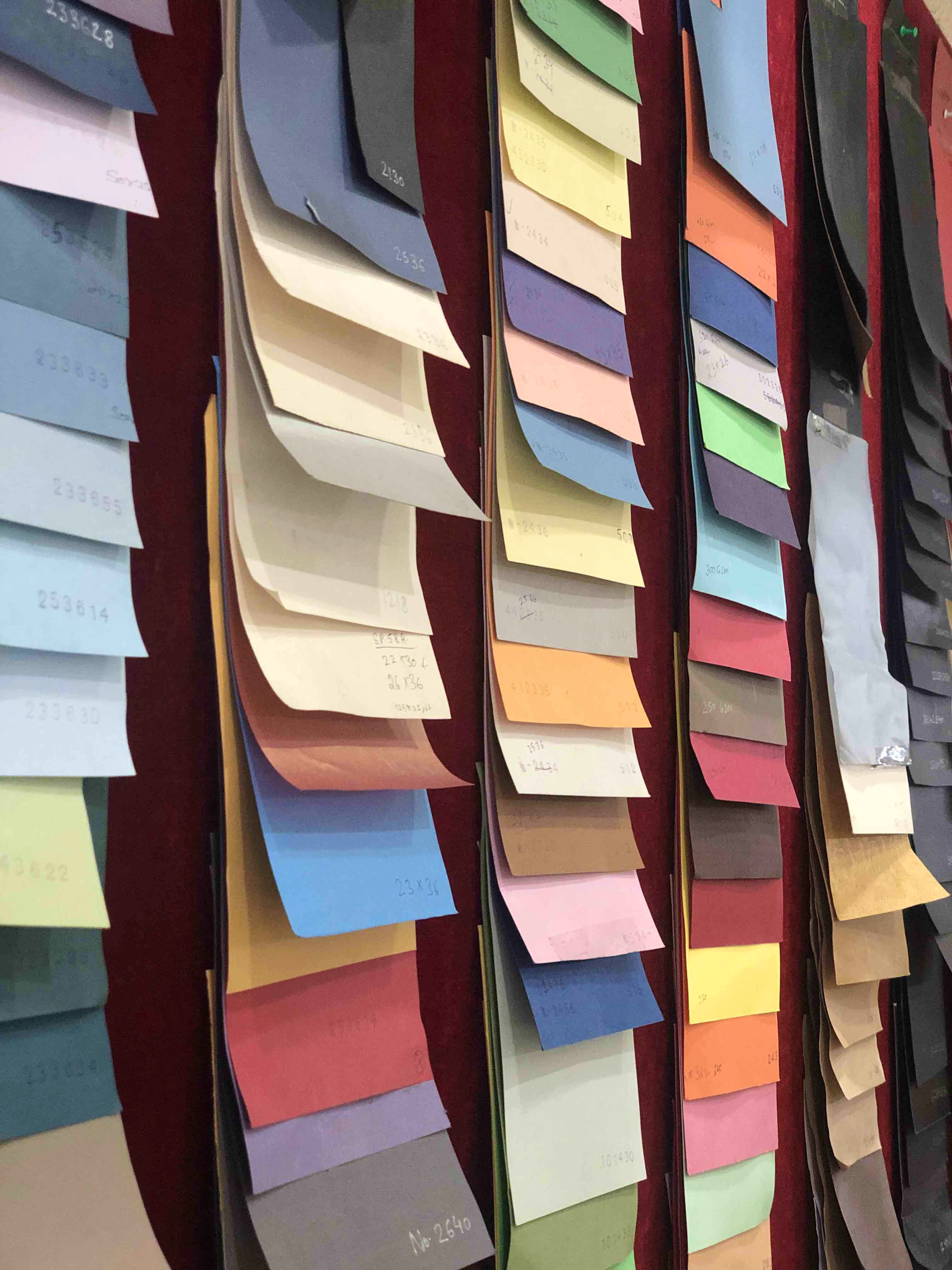 A Paper Trail: This Street In Fort Is A Paradise For Stationery And Paper Lovers
Tucked away between Fort and CST station, we explored Bora Bazar's lanes which are home to some of the decade-old paper and stationery shops. These are both - wholesale and retail. With more than 50 types of papers - we promise you'll be spoilt for choice in terms of prints, colours and patterns.
Sun Enterprises
We checked out Sun Enterprises, one of the biggest and most popular shops there, and on entering it we died and went to paper heaven. Wall after wall, you're surrounded by handmade paper, printed paper, metallic paper, chart paper, corrugated paper, translucent sheets of paper and more. The prices start from INR 4 and go up to INR 150.
Mahavir Paper Store
A major magnet for students and wholesale printers, this 47-year-old store in Bora Bazar has a crazy variety of different types of papers. From plain ones to textured ones, and from printed ones to glitter ones, the prices of these papers start from INR 8 and go up to INR 250. They even have a bunch of recycled papers which start at INR 25 per paper. Want to make a customised DIY paper bag? They have special paper for making paper bags, cardboard papers and all your creative DIY activities.
Colour Paper
Enter their store and you'll notice a huge paper wall art above their reception. Apart from coloured, textured and printed papers – they have tons of options of quirky readymade paper bags as well which can be customised for different occasions like birthdays. Bored of dairies with the same white paper or sheets? Well, pick a coloured paper from this store and they'll make you a customised diary with coloured papers and the size you want. The prices of papers start from INR 5. Head to this store, choose from the variety of papers and get yourself a fully customised dairy or notebook.
Master Enterprises
From tons of memo cubes and dairies to coloured papers, this place is a go-to for stationery lovers. While they have stocked tons of different types of papers, we loved their collection of dairies, paper decor and designed papers. From a flamingo themed diary to a floral printed one and from pocket-sized dairies to notebooks – you'd want to hoard each of these!
Comments