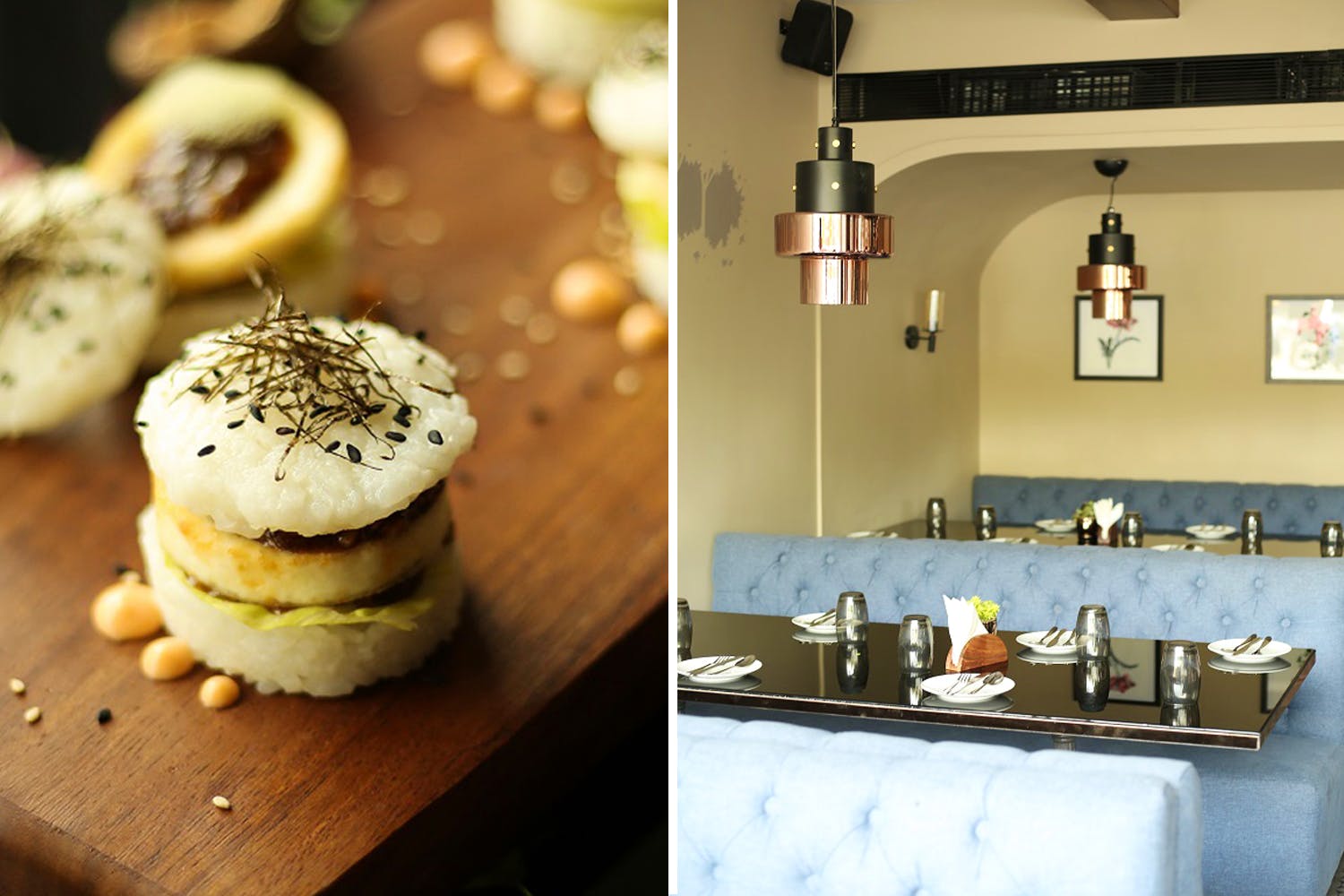 Delivery Available

Wi-Fi Available
We Have Mixed Feelings About Coffee Rasgulla & Sushi Burgers Served At This Eatery
What Is It?
All of us have been familiar with The Opera House and have always walked around to various sweet shops and smaller restaurants in the area to grab a bite or, walked towards Marine Drive to sample the fare along the way.
Now, with the opening of a new all-day café-cum-diner just across the iconic spot, we've got a lot to look forward to.
The café, named Botanica, is done up in a mix of classic and contemporary (a woody décor with rose gold edges), with seating space for up to 65 people.
Chow Down
Botanica, a pure vegetarian café, offers you progressive vegetarian cuisine, a mix of European, Asian and Indian food, with a twist to the usual classics. Some of their signature dishes include makhana ravioli, sushi burgers, Asian vegetarian dimsum, pizzas, assorted savoury cakes, Asian glass noodles, fried tempura and broccoli and kale risotto, to name a few. They also have a lot of Jain options available, in case you want them.
In the desserts section, we got excited with their classic cheesecake, matcha pastry and even their coffee rasgullas. YUM!
Sip On
Botanica serves up a host of artisan coffees, boutique tea and mocktails to satiate you. The mocktails are created by Gaurish Rangnekar, a top-shop mixologist in the city, and some of the signature mocktails to try are the Botanica cooler (with a tree inside), watermelon & basil spritzer, Irish coffee and cold coffee during this gorgeous weather.
So, We're Saying...
What we've especially loved is the fact that Botanica contributes to a greener environment by planting trees and nurturing botanical gardens in the city. They're contributing a certain percentage of their revenue towards helping this just cause. Go eat here, already!
Comments
Delivery Available

Wi-Fi Available