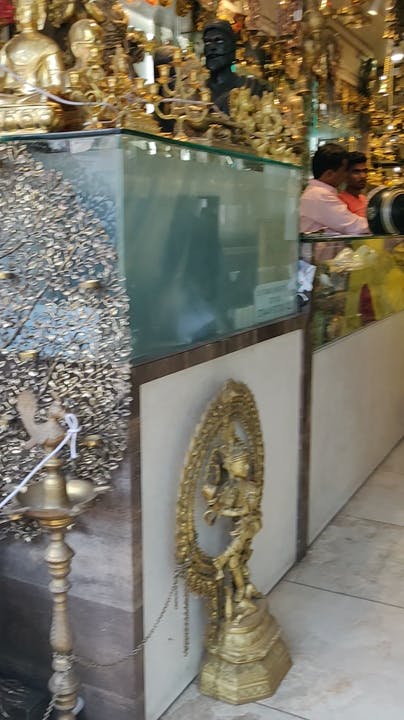 This Shop Sells Vintage Phones And Sturdy Brass Home Decor That Isn't Easily Available
While mapping the streets of Dadar one afternoon we came across a golden oasis of brass and copper figurines. Read on to know what we found.
What Makes It Awesome
Called G.P. Rawal Bhandi Stores near Kabootarkhana, it deals in pretty brass artefacts, home decor, fibre statues, brassware, utensils and much more. Once you walk into the store, you will be baffled by the sheer variety here. From smiling Buddha statues to biggish sun frames, you can let your imagination run wild here. Their collection starts at INR 250.
Generally, you will see aunties making a beeline for puja stuff here, but you can spot an occasional home decor addict here, sifting through their collection. We love the detailed buddha figurines here that will look perfect on your living room's side table. If you have been meaning to drag your lazy ass to shop for some aesthetic home decor, you know where to head.
Pro-Tip
Don't forget to add a lamp beside it. You know, for effect.

Comments