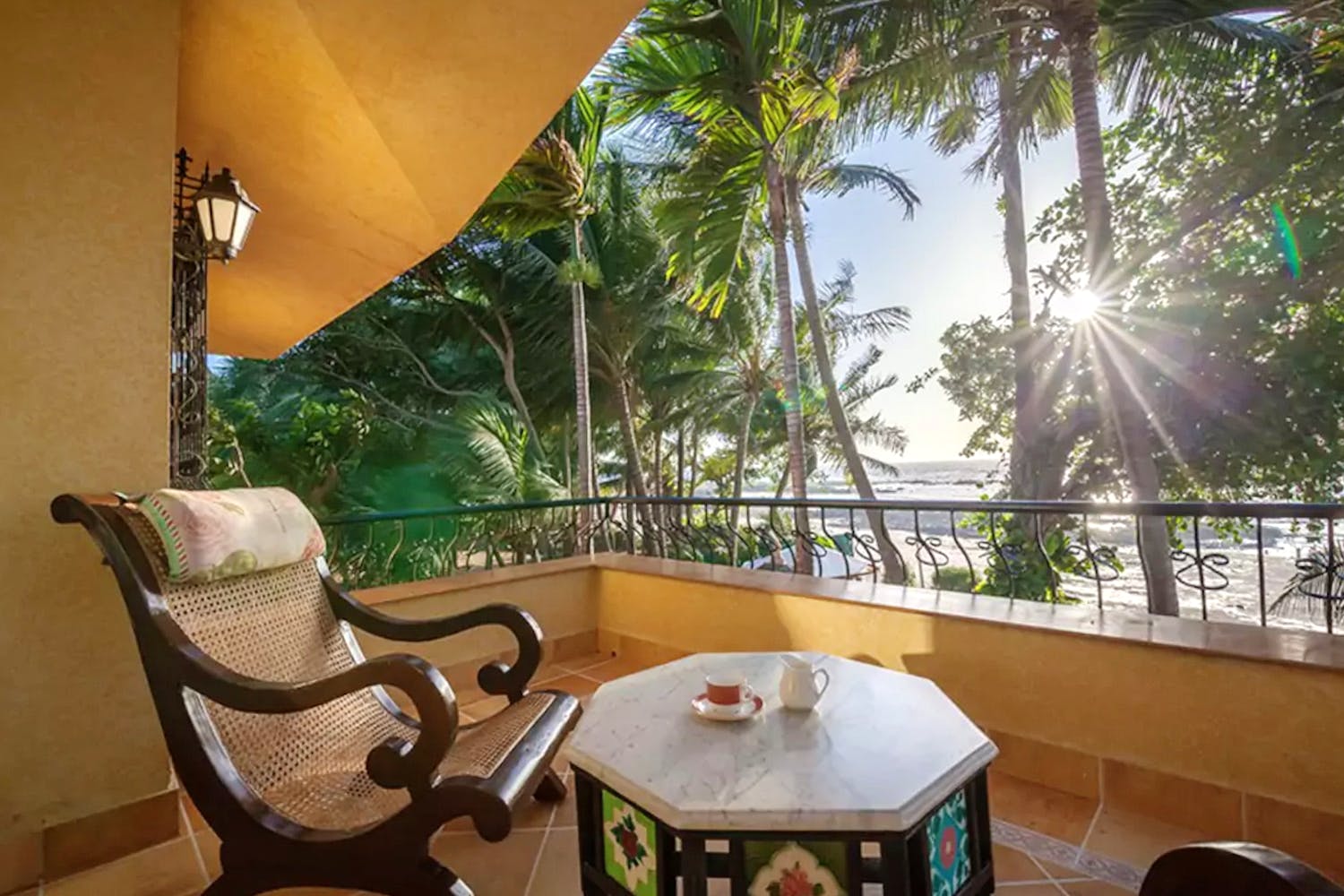 Large Groups, We Found A Villa That Opens Up On The Beach
Shortcut
How does one do justice to opulence? While skimming through villas for a holiday, we chanced upon one gem that caught our eyes. Breeze On The Beach is a villa that boasts of all the modern amenities that one can dream of alongside a gorgeous view of the sea. The villa just opens up to the beach, so if you're a romantic fool like us, this makes for the best holiday one can dream of.
What Makes It Awesome
A charming 4BHK beachfront property on Digodi beach, it's just five minutes away from Mandwa jetty. The villa is a mix of old and new, with modern amenities and period furniture decking the halls and rooms.
The outside area has a lawn, a gorgeous shamiana, a huge verandah to help you relax and unwind, and even a gazebo by the pool to get you into that weekend mood. They've also given you the option of a barbecue, in case you're in the mood for it.
In case you don't want to step out and just enjoy all that the villa has to offer (we know we do!), you can get the cook to prepare your meals at an additional cost.
They've also provided some entertainment in the form of a pool table, a TT table, and a carrom board. Long walks on the beach or even a fun vacation indoors, there's a lot to keep you entertained and give you that perfect holiday right here. The villa can accommodate a maximum of eight people.
Pro-Tip
There's nothing better that can seal the deal (in our eyes) than a comfortable and luxurious stay, and this ticks all our boxes. Happy vacationing!

You can take a ferry (closed during monsoon) from Gateway of India to Mandwa Jetty and then take an auto from there to the location or walk it down. Alternately, you can drive down to Alibaug and Google Map the exact location.
Please note that you will only get the exact location once you've booked the villa and have contacted the concerned persons.
Disclaimer: Please note that the prices and other information were available to us at the time of writing this article. In case there's a change, please do contact the owner or concerned persons who can take it forward.
Comments