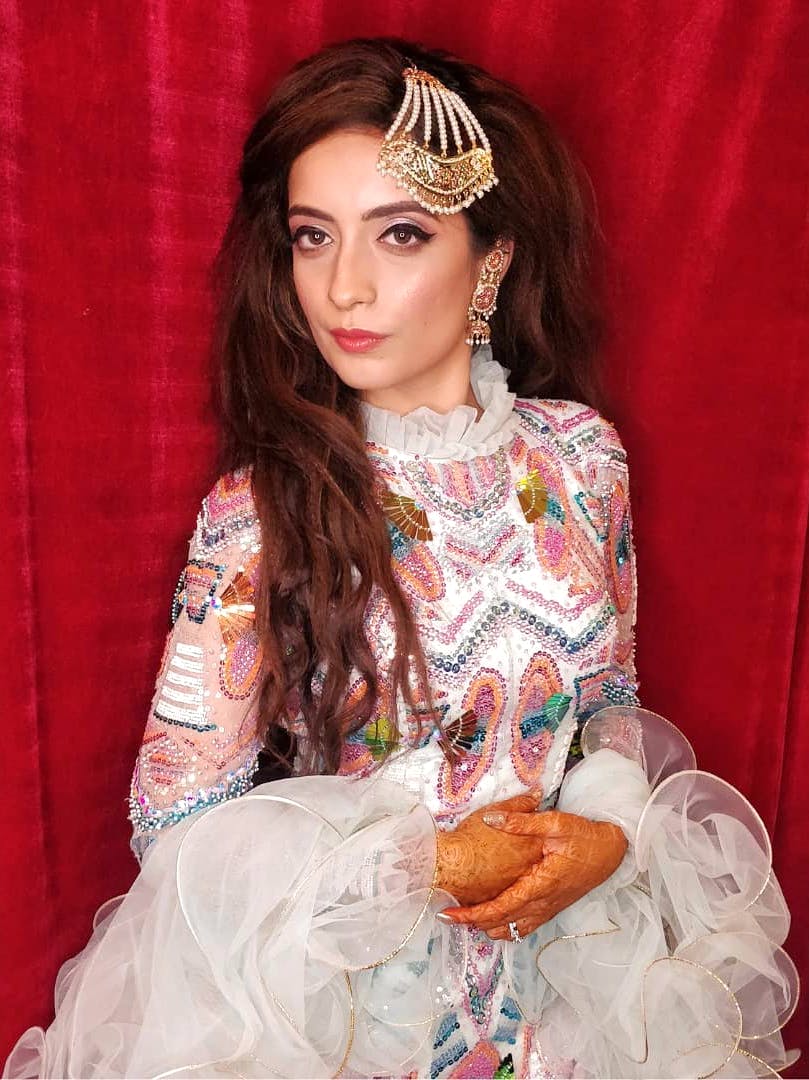 Getting Married? Keep These Bridal Makeup Artists In Mumbai On Speed Dial
Your wedding day is probably one of the most important days that you are looking forward to, and we won't blame you for going through a storm of emotions to make it perfect. One of the greatest points of focus is makeup. Worry not, we've got you covered. Here are five of Mumbai's best bridal makeup artists who truly understand what you need.
Makeup by Apurva
She's worked in movies and in the fashion industry and now has chosen to lend her expertise to would-be brides. She's a certified cosmetologist and offers professional hairdressing and makeup services, and even offers airbrush makeup. Apurva takes your natural complexion into account and provides the most suitable solutions for you.
Price: INR 15,000 upward
Reach Her At: +919833622002
RaniMk
Rani has worked extensively in the fashion industry to deliver the perfect makeup solutions for photoshoots, and aces the wedding day makeup by taking cues from her expertise in this industry. She's well-versed in advanced makeup techniques, and includes hairstyling within the bridal makeup package that she has on offer. She's also worked internationally, which adds to her versatile sense of fashion.
Price: INR 20,000 upward
Reach Her At: +919920016455
Doll You Up by S
Shradha Luthria has picked up a number of certifications in the makeup and styling industry after having worked here for a while now. If you want practical proof of her excellence, her social media pages stand testimony to how good she is. Shradha offers a skilled hand to bridal makeup, and offers her consultancy and makeup solutions to make you radiate on your day of happiness.
Price: INR 20,000 upward
Reach Her At: +919833373324
Amrita Sanghavi Bridal Makeup
Amrita has a keen eye for subtlety and focuses on using your natural beauty as the core foundation for your bridal day makeup, without overdoing the contours. To ensure that you know you've made the right choice, she offers free trials of her services. If you like her style, you can opt for the all-inclusive bridal makeup package that she offers her clients in Mumbai.
Price: INR 40,000 upward
Reach Her At: +919867428742
Kajol R Paswwan
Kajol is a popular name in the fashion styling and makeup industry, so much so that she already has bookings going into the next year! She has been in this industry for over five years now, and combines her own style with what the bride herself wants to give the perfect result. She offers all-inclusive packages including airbrush makeup.
Price: INR 30,000 onward
Reach Her At: +919870459816
Areej S Makeup
Areej started off as a makeup artist with Bobbi Brown, and has now launched as an independent makeup artist. She loves dewy, fresh-faced makeup that makes you look like a glam version of yourself. She's happy to customize your look to your individual style, so let her know how you aspire to look on your big day!
Price: INR 20,000 onwards
Bianca Louzado
A celebrity makeup artist who's worked with most faces in tinsel town, Bianca is super popular due to her pageant background. We've heard only praises for her and her team.
Price: On request
Vardan Nayak
Having worked with stars like Alia Bhatt and Priyanka Chopra, Vardan is an uber-popular artist who is always booked for months in advance. His entertainment background cements the fact that you'll look flawless in photos if you have your makeup done by him!
Price: INR 45000 onwards
Ask Shreshtha a question