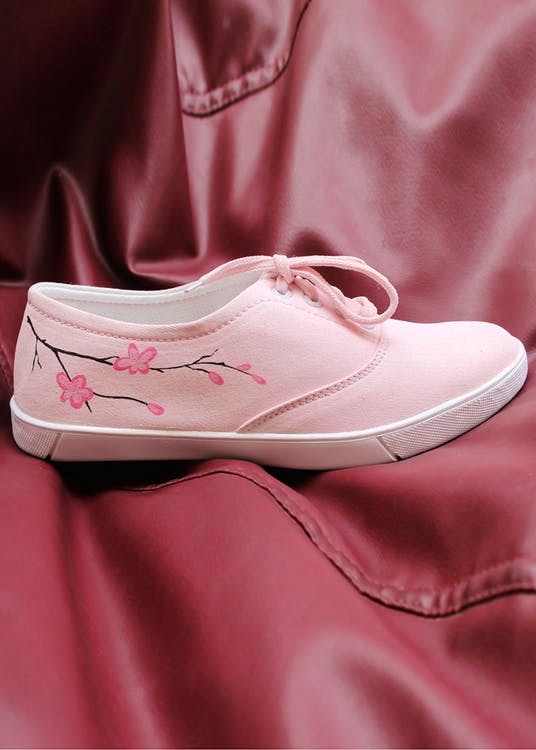 Looking For Sneakers On A Budget? Shop From These Epic Indie Brands
Are you the type who always looks out for a solid piece that's bound to make a statement? Well sneaker-heads, we've got some great news for you! You can check out a wide range of hippie, chic and every sneaker in between, right here, at the best prices. Honestly, we can't keep calm, so let's 'shoe' you some of our favourites -

Multi-Colour Feather Printed Sneakers
Love funky sneakers that can go with anything you own? Well, we've found you the perfect pair. These feather-motif sneakers by Rivir are seriously the bomb - trendy and comfortable, and can be paired with jeans as well as Indo-western outfits, should you deem fit. Available in 5 sizes, they are great for daily use and are sure to make a style statement wherever you go.

Valley Sneakers For Women
If you're a nature lover, hey, there's something for you too! These gorgeous valley print slip-on sneakers by Lokait look like a dream, with pretty colours that would go so well with a basic white shirt-blue jeans combo. If you want to style it up, wear these with pleated-palazzo pants, a pastel shirt and you're in it to totally win it!

Pink Blossom Sneakers
Pretty and delicate, these pink blossom sneakers by Jolaa are perfect for special occasions. The blossoms have been hand-painted, so make sure you wipe them gently to clean them up. Pair them with a long flared skirt, a comfortable top and some minimalist jewellery and you're set for the day.

South Park Sneakers
If you're a fan of this popular TV show, you gotta own this pair, don't you? Available in two colours - green and white, the South Park sneakers by Bang are available in four sizes. So, if you're planning a fun day out with friends, or just want to head out being your usual quirky self, pair them with comfortable clothing and fun accessories. BRB, we're ordering our pair now!

Handpainted Blue Cat Sneakers
If you like keeping it casual, there's nothing cooler than a snazzy blue cat on your feet! Badhuche has a number of pretty cool footwear, but these stood out 'cause we love animals and we also love how easy it is to pair them with any sort of clothing, be it casual or trendy. It makes for a cool look and is sure to make heads turn. The sneakers are available in 9 sizes, so add to cart already!

Comments