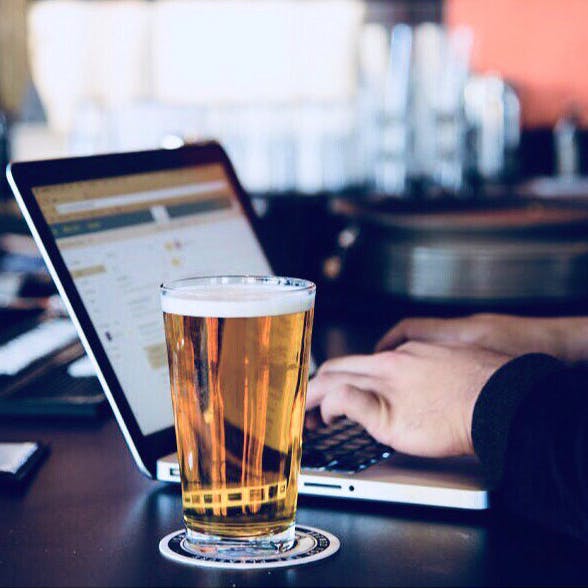 Delivery Available

Wi-Fi Available
This Restaurant In BKC Doubles Up As A Social Networking Bar And Here's Why You Need To Go
Shortcut
Life in the city has certainly evolved, with co-working spaces being the trendiest option when it comes to heading out for work. BKC, a centrally-located hub in the city, offers you a number of interesting options, and with this surge, let us introduce you to Butterfly High which takes it to another level – a bar that's also a co-working space, community style, that reeks of good WiFi, connectivity (such a problem in this city), as well as printing and projection facilities.
Butterfly High, a social networking bar, is the brainchild of the owners of Shiv Sagar (Nikita Poojari) and Mahesh Lunch Home, who've partnered with a few other entrepreneurs.
What Makes It Awesome
Butterfly High boasts of a unique menu that is sure to satiate your taste buds. Designed by Chef Rakesh Talwar, their menu offers very known and loved flavours, with a twist (one that you'll love, don't worry). Expect to go on a roller-coaster of flavours with their tomato curry leaf with rasam and fried idlis, quinoa bhel, jackfruit nachos, lamb hummus with ghee-rubbed khakra or even the coriander pesto bajra pasta- they make for some really interesting and delicious food options. The prices of the dishes range from INR 250 to INR 500 approximately for their variety of dishes.
What caught our attention the most was an item on their dessert menu. Called Mario's Discovery, it is made with white chocolate, macarons, brownie mud and cream cheese. Perfect to end your meal on a high and take you back to your days of playing the video game (we still play it!).
And, if you're looking at ordering yourself a drink (probably after a tough week at work), get going with their beer that is priced as low as INR 100. Other than the usual options, they have a bunch of organic cocktails, including ones that are made from house shrubs (also on display).
So, treat yourself to an array of food items and tasty cocktails from their extensive menu while you work on the PPT that needs to be sent out to the team by EOD.
Pro-Tip
For freelancers who've been trying to find a quiet place in the city to work and enjoy some great fare, this place sounds just about right, don't you think?
Comments
Delivery Available

Wi-Fi Available