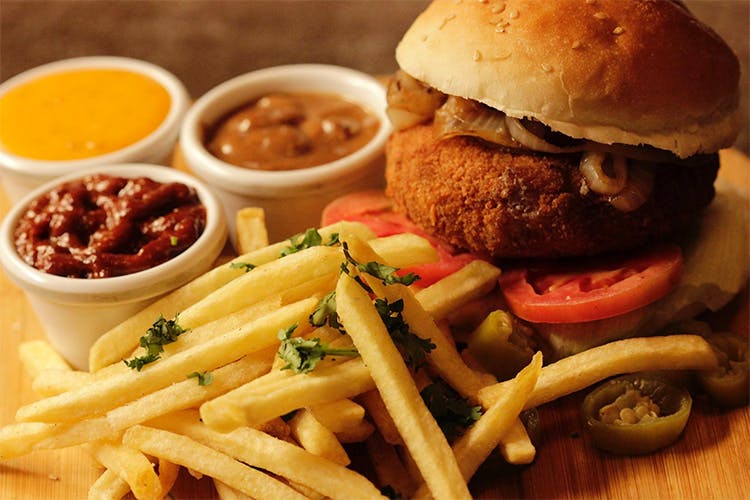 Delivery Available

Wi-Fi Available
#LBBPicks: Grab The Godfather Burger At The Cafe Free India In Lower Parel
Shortcut
Situated bang in the middle of a bustling main road in Lower Parel, yet frequented by only the most discerning of foodies, Cafe Free India is an absolute delight for the burger-lovers of Mumbai.
Chow Down
Every item on their menu, be it the red velvet shake or the Thai curry or even the pasta – they all fare a 10 on 10 every time. The ambience is relaxed and very unassuming. The service is very friendly. It's exactly the kind of place that will keep you coming back for more, hungry or not.
It has the most delectable selection of vegetarian as well as non-vegetarian dishes. I would recommend the Godfather Burger for non-vegetarians.
Anything Else?
The place is very casual, friendly, and quiet. You can enjoy your food all alone as well as with a bunch of your besties.
No need to make a reservation. However, parking is an issue. Park on the Hard Rock Cafe road and walk it to the restaurant.
Comments
Delivery Available

Wi-Fi Available