The information in this post might be outdated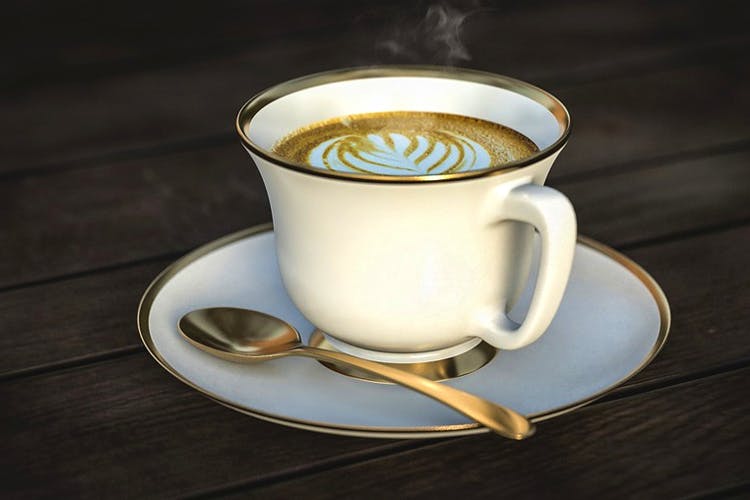 Delivery Available

Wi-Fi Available
Caffeine Junkies, This Bandra Eatery Is Offering Endless Coffee Refills Every Morning
Shortcut
Reclamation's latest jewel – It Happened In New York clearly has a thing for coffee lovers. That's why they've come up with 'Bottomless Coffee'.
What Is It?
An offer that will set tongues wagging in the caffeine circuit of the city, IHINY will refill your cup of cappuccino, unlimited number of times between 9.30 till noon, no questions asked. Yes. Priced between INR 120 – INR 230, you can sip on anything from Espresso, Americano, Cappuccino, Latte, Mocha, Affogatto or pour over. You can't switch between the varieties, so if you love your coffee black, you'll have to stick to it. Their coffee is sourced from Koinonia Coffee Roasters.
Working professionals can access the venue's Wi-Fi, conduct meetings, and much more while enjoying their recently-introduced breakfast menu, which offers a mix of everything from classic egg dishes, pancakes and waffles, to the city's only breakfast bruschetta.
So, We're Saying...
The pain that early morning meetings are, can be made better with coffee. So, if you love your early morning wake-up call by caffeine, head to IHINY. Also, did we tell you they have the best cocktails in the city? We did, here.
Comments
Delivery Available

Wi-Fi Available