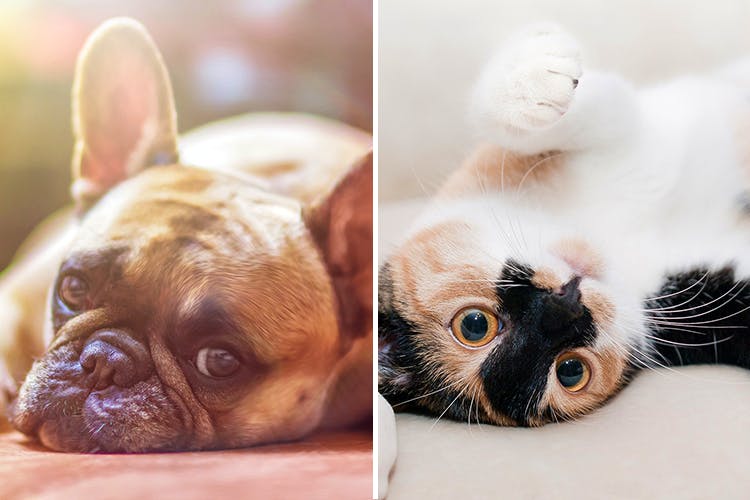 Pet Parents, Call These Vets Home If Your Furry Friends Hate A Visit To The Clinic
Shortcut
Do your dog/cat/bird/turtle hide under the sofa as soon as you mention the word doctor to them? They always know, and it takes a handful of treats to get them to the clinic. To ease their anxiety a little, we found vets who will come to them instead. Keep this list handy during emergencies as well. This one's for the dedicated pet parent.
Vetstore
We found awesome with Vetstore, a website that specialises in sending vets across the city. At a standard charge of INR 1,000 per visit, they send vets for a regular check-up and emergency visits as well. Visit their website here.
Dr. Brijesh Raj
Based out of South Mumbai, Dr. Brijesh Raj is a revered veterinarian who can attend to your pets needs on call. He usually gets calls from Tardeo, Marine Lines and Central Mumbai and is happy to cater to the well-being of pets in the city. You can call him at +919322289370.
Dr. Gaurav Rane
Dr. Gaurav Rane does home visits with a prior appointment. The standard charge for his home visits is INR 500 from Borivali to Bandra. You can call him on +919821784320.
Dr. Deepa Katiyal
She has been practising for the last 22 years and is a well-known vet in the city. She does house visits for birds in Mumbai. The fee per visit is INR 1,500 usually. You can call her on +919819742557.
Kvets
Besides general treatment at your doorstep, Kvets also offers deworming services, flea and tick control, spaying/neutering, and pet lab diagnostic services (they'll email you the results!). Plus, they are giving out free anti-rabies vaccines and have an offer going on wherein you can get the 7-in-1 vaccination done at home for INR 1,200. Call them at +91-9113812996.

Comments